Many SEO tools available today could bring you an advantage over other website owners and possibly your competition in the online niche. But, you don't need to pay a bunch of money to make some critical steps in making your website fast and stable. There are some free website speed tools and SEO checkers where you don't have to pay a single cent.
A lot of detail determines the quality of a website, and since the process of making a page is already full of details in itself, there will likely be a mistake somewhere. With these free tools, you can learn any website's pros and cons in just a few seconds.
Below you can find the most popular free website speed tools and SEO checkers, checking the page's quality, and tools for checking search engine optimization (SEO).
Free website quality check tools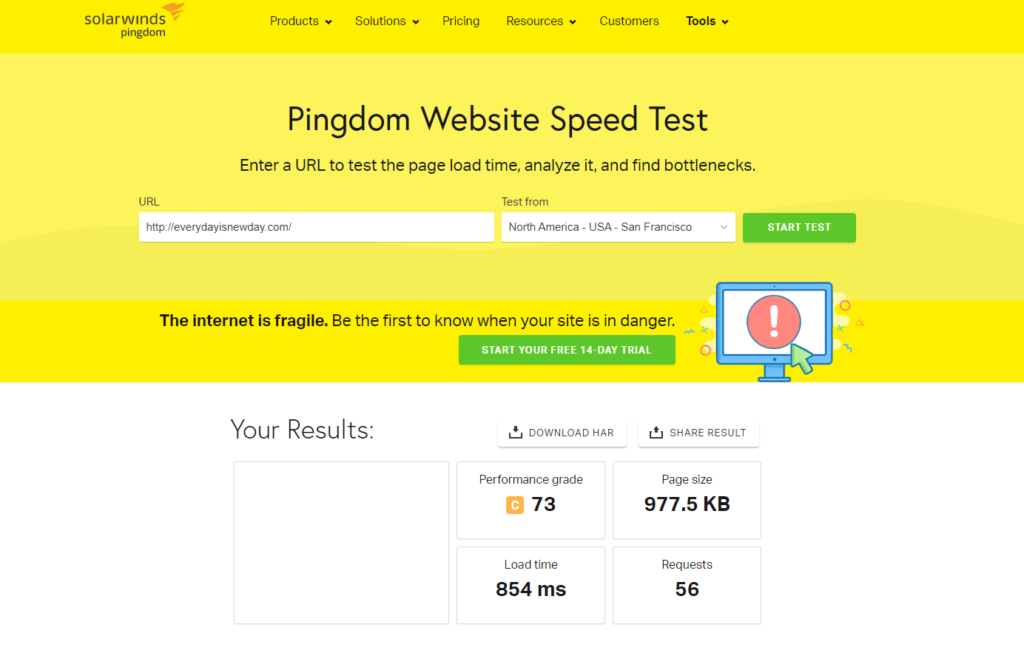 1. Pingdom.com
After testing the website using the Pingdom.com test, you will notice the summary results and below them tips for improving the page. The more you scroll towards the bottom of the page, the more statistics and analysis you will see, and at the bottom of the page, you will find a legend that explains the colors and icons included in the statistics.
If you did not create the page yourself, you can download the results in .json format and send it to your developer or designer, who should know how to solve it.
Pingdom is a quick tool that offers a detailed analysis but is not entirely tailored to users who are not so familiar with web design details.
---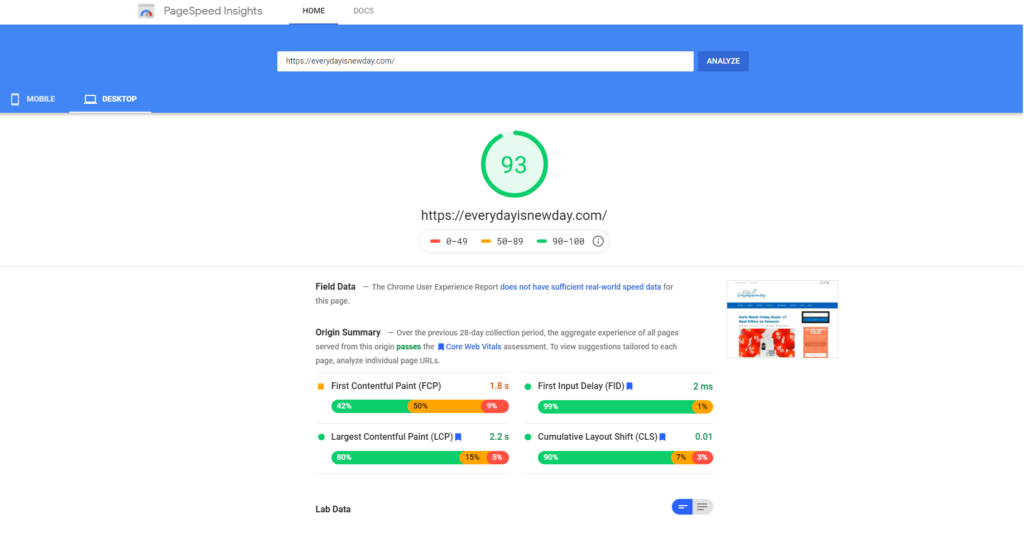 While it may seem to you that the PageSpeed Insights test is best, just becuase Google owns it, that is not necessarily true. All of the above tests are equally accurate, the only difference being that they interpret the results differently. Google has developed a page speed test that is somewhat clearer to non-experts.
At first glance, information is available about the time it takes for certain elements to appear on a page. Just like at Pingdom.com, PageSpeed Insights will offer you a few tips to speed up your website. To not think that your website is a total failure, below all the tips on how you can speed up the page, you will see a section called 'Passed audits".
When you click on it, you audit the positive things about your website, that is, the elements with which the speed is satisfactory and which do not slow down the page.
---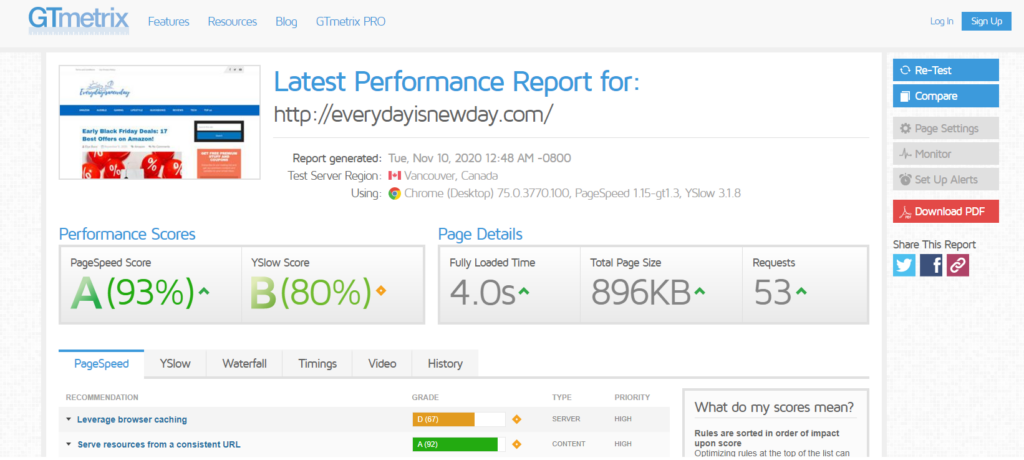 3. GTmetrix.com
On the GTmetrix.hr test, you will get a rating of your site and a list of tips relatively quickly. Your site is rated based on each of these tips. What sets GTmetrix.hr apart is the relevance of the listed tips, how important any of the listed tips are for the quality of the page.
Of course, everyone is important, no matter what it says, but if you have a low grade related to low-priority advice, and to improve it you would have to invest a lot of effort and time, perhaps it is best to skip that part.
Another thing unique to GTmatrix.com is the type of results. It is a column that tells you who is responsible for the (failure) of a particular piece of advice.
This can mean a lot to you for more straightforward problem definition; for example, if you have more problems with the Server, we recommend that you contact your hosting and think about changing it. The Server is essential for the page's speed, which you will see for yourself when you test your page.
Free Search Engine Optimization (SEO) Tools
Aside from the speed of the website itself, search engine optimization is more important today than ever. You can have the most beautiful, futuristic, multifunctional website, but it will not benefit from it if it cannot be found on the Google search engine.
SEO is divided into two categories – on-page and off-page.
On-page SEO refers to keywords, the relevance of terms, links, and much more, while Off-site SEO refers mainly to backlinks, which are links that lead to your credibility from other websites and give it credibility.
Optimization verification tools are not as fast as website quality checking tools because SEO tools have to go through the entire page for quality analysis – this includes all titles, subtitles, images, and more.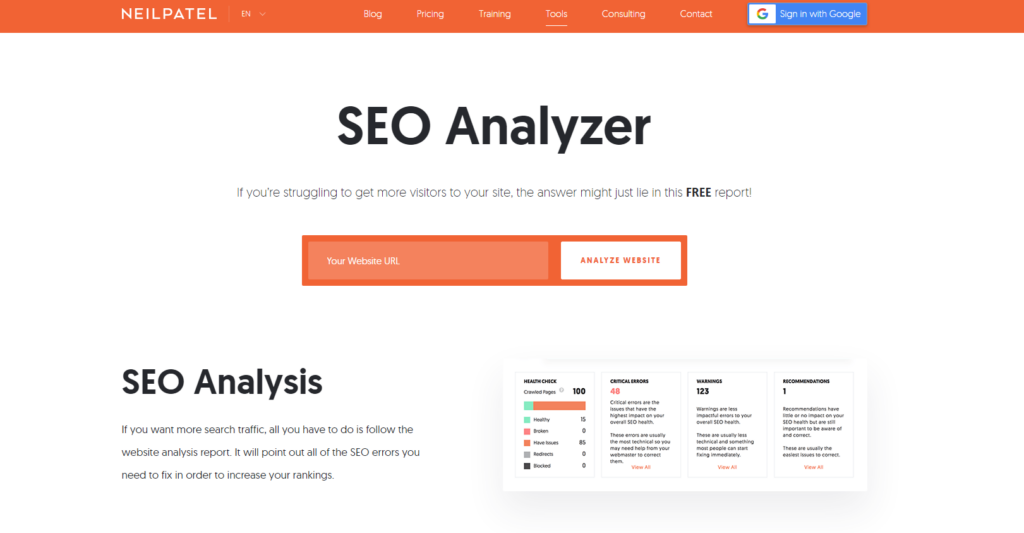 Neil Patel is an entrepreneur and digital marketing expert, and his free SEO testing tool is useful to even the most outstanding experts. You will notice that meters also appear in SEO statistics page speed metrics also appear precisely because search engines highly value fast pages.
One study found that as many as 79% of users would not return to a website if it were slow. Once you go through the page speed statistics, similar to the speed test, you will find tips on how to improve SEO pages.
Just like on the GTmetrix speed test, you will see a column that tells you how vital a good result is and how easy it is to achieve. Like most free tools, Neil Patel SEO Analyzer also has a paid version that gives you more tips and more useful information.
Also, if your website has over 100 pages or links, Neil Patel SEO Analyzer will not view everything – at least not in the free version.
---
The SEO Site Checkup tool is excellent for beginners because most of the results obtained are well explained. If something is good for SEO on the site, you will be able to read in the results why it is important – the same goes for bad results. With this tool, you can easily see what your site looks like on Google and its mobile devices.
CONCLUSION
You won't get far with your website if you don't pay attention to the website speed and SEO optimization. That's why it is important to start learning about it from the beggining. With these free website speed tools and SEO checkers you will have a good start, without having to pay for anything. Later, when you start earning from your websites, you can upgrade to the professional versions.