Before we look into one of the most searched Amazon-related questions "Does Amazon deliver on Sunday?", let's check some facts first. Amazon is the world's biggest online shopping giant. Everybody in the world knows about Amazon. Due to busy work routines and schedules, a lot of people choose to shop online. From electronic gadgets to bath essentials, you can shop anything with much ease online with Amazon. Most people in the United States regularly order from Amazon. Likewise, they own different sites for diverse nations.
User-friendly design and perfect customer orientation made Amazon a leader in Retail service, and Jeff Bezos found a place in the Top 10 richest people in the world. Millions of people shop daily on Amazon.
Of course, people now want to receive their items as quickly as possible, it's always a big excitement when you realize you can receive your item even the same day or the next day. That's where Amazon did a great job with its Amazon Prime service.
But, one thing is often unclear among users and customers. What if you order your new TV or a computer on Friday evening? Is it possible to receive it over the weekend? That's why the question "Does Amazon deliver on Sunday" is one of the most searched online questions.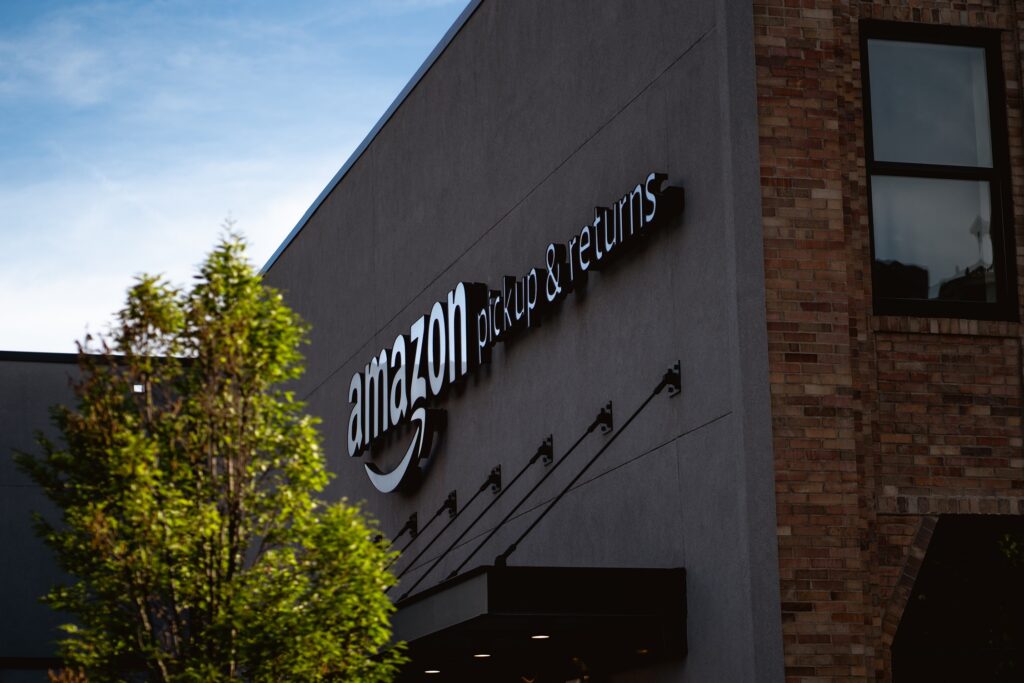 So decided to check whether Amazon is doing a delivery service on Sunday. For some reason, it feels more difficult to wait two business days for the delivery than the few months, you've been saving up for the purchase. If you're excited to get your order as soon as possible, you'll be glad to know that particular customers are entitled to Amazon Sunday delivery.
When does Amazon deliver on Sunday?
The good news is that Amazon has specified Sunday deliveries. The bad news is that you may not fall into that "limited" category.
But the answer to the question "Does Amazon Deliver on Sunday" is – yes, it is possible to get Amazon deliveries on Sunday.
USPS sponsors Sunday delivery so it is only packages shipped through USPS that are delivered on Sundays. It's majorly going to be an option for moderately small/inexpensive stuff.
Connection between USPS and Amazon
Nowadays, Amazon does the shipping on Sunday and delivers purchases to many cities on Sundays. But, only Amazon Prime members have access to Sunday deliveries, and that's only possible under the right conditions. Sadly, just very little information is available about what those conditions are.
A good number of Sunday deliveries are run by the USPS, with another little percentage belonging to independent couriers. Sometime in the past, Amazon came into a contract with the USPS to employ its delivery services, and this has been beneficial to both parties. Still, extremely little is learned about that contract.
What we know for sure is that the USPS conceded to add Sunday deliveries solely for Amazon packages. But, it's good to know that nothing with USPS postage gets sent on Sundays.
USPS, a well-known logistics service had signed a contract with Amazon. In keeping to the contract, customers can use the Amazon Sunday delivery service via USPS. And it is in charge since 2013 and the authorization of the Postal Regulatory Commission.
Amazon delivery on Sunday in 2021
Since then, Amazon had clasped hands of partnership with USPS and sending the packages on Sundays. It's clear now that the packages delivered via Priority Mail Express and also Amazon packages will be sent on Sunday by USPS. Initially, when the service launched, they began with few metropolitan districts like New York and Los Angeles.
After they declared a victory in sending the packages on Sunday, the service was proposed to other US cities. These days, the U.S Postal Service sends the packages to almost every address in the United States on Sunday.
DID YOU KNOW: Only Amazon Prime members can use this Sunday Delivery service. There are no additional charges. There is an extra advantage for Amazon Prime subscribers; they can place orders on Friday and get their ordered items on Sunday. This service is named Amazon Prime Sunday delivery. Although most small or medium products like books, baby supplies, and toys are sent on Sunday, not every product or item is sent via Amazon Sunday shipping service.
Standard Amazon Sunday delivery time is from 9:00 am to 8:00 pm. The vehicles begin the delivery from 9:00 am and attempt to send all the packages before 8:00 pm. The delivery schedule on Sunday or any other day may vary, of course, depends on different circumstances.
CONCLUSION
More than half of the packages that should be delivered on Sundays make it on time. It seems that it's got something to do with the package size and exactly the time you order it. If it's little or medium and was ordered earlier on Friday and not late in the evening, there is a good chance you will receive it on Sunday. Sunday delivery is sometimes a hit or miss, but it's certainly a good feeling when you get your ordered item right on Sunday.
Our site is supported by its audience. When you purchase through links on this site, we may earn an affiliate commission. Learn more