Nowadays, almost anyone can sell items on Amazon in a few easy steps, but people are still mostly looking how to find items sold by Amazon itself. The site is home to a huge number of sellers, making it the biggest and the most valuable online marketplace in the world. But, the potential problem could be the fact that more and more different sellers have flooded the website with weird new unbranded products. Amazon has a pretty good return policy on its items, but third-party sellers don't have to meet these standards, and many don't.
The good news for the buyers is that most of the best deals on Amazon only apply to items shipped and sold by Amazon. Fortunately, Amazon ships and sells tons of different things, but sometimes for the casual customers it can be difficult to identify these. This article provides detailed information on how to find items sold by Amazon.
Methods for finding items sold and shipped by Amazon
Avoid ordering third-party products on Amazon with nifty add-on for Chrome and Firefox.
This is a great way to avoid shopping from those companies if you are concerned about other companies' shipping or packaging methods. When you search for specific items, you'll only see the items that Amazon has for sale. Note that while Amazon has many items for sale, you may not find all of the items you are looking for.
How to get started
Whenever possible, consider buying items directly from Amazon.com. Amazon keeps a much better track of its inventory than its third party providers. Items that sell direct are more likely to arrive as advertised and will qualify for free two-day Prime shipping. Since Amazon does everything, returns are often painless. I even received refunds for defective items without having to return them.
If you've already reviewed a product like this espresso machine on Amazon, always make sure the seller's information says it says "Sold and shipped by Amazon". This information is usually in one of two places.
Under the red price (and the green "In stock")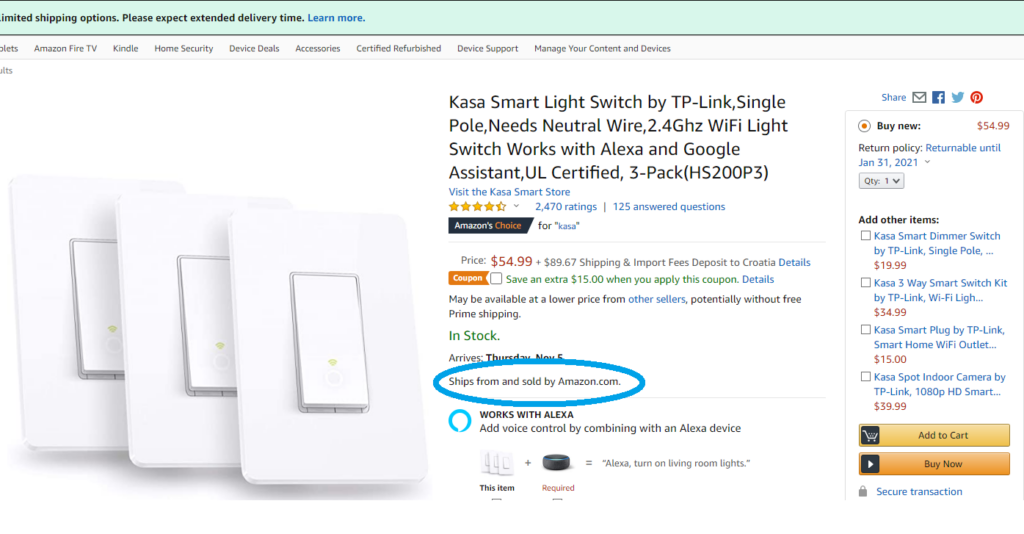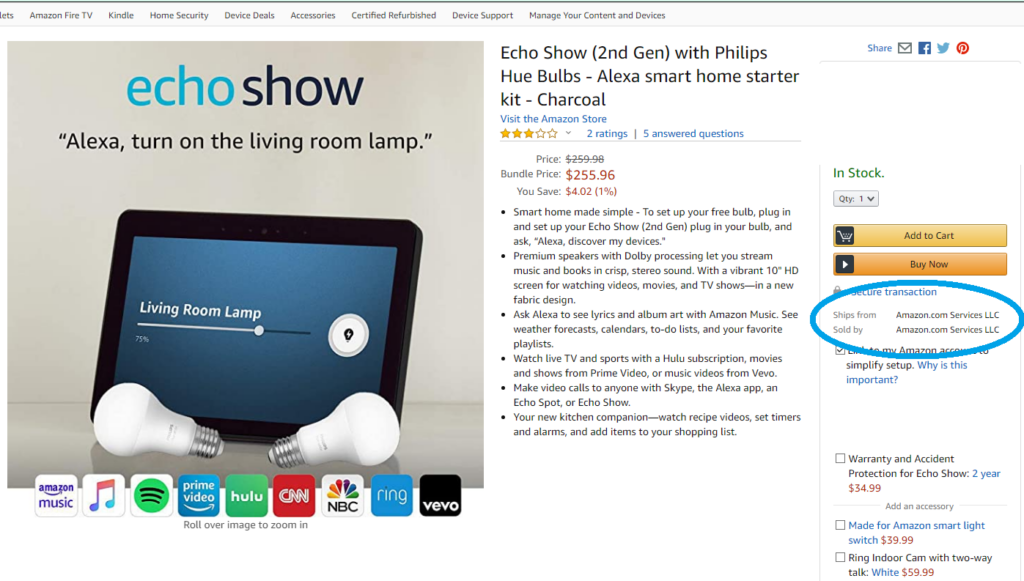 If you are in the Amazon app, you can also find it under these buttons. If you want to search for items only ships from and sold by Amazon, follow the guide below.
For Chrome:
If you want to search for Items only Ships from and sold by Amazon, follow these steps:
Add the "Sold and shipped by Amazon" extension to your browser by clicking "Add to Chrome" and then installing it in the pop-up that appears.
Go to the Amazon website. The extension is not visible on other websites.
Click the blue Amazon-style icon that appears in the right part of the Omnibox at the top of your browser window. It turns green and activates the filter. Get started now.
For Firefox:
If you want to search for Items only Ships from and sold by Amazon, follow these steps:
Download the Sold and shipped by Amazon add-on from the Firefox Add-On Repository. All you have to do is hit the Install button in the small window that appears after you click Add to Firefox.
When the icon appears on your toolbar, you can click it to activate the filter and start shopping for items that are only sold and shipped by Amazon on their website. Otherwise, restart Firefox and go to step 3.
Right-click a space on your toolbar (next to other icons like Print or Stop), then choose Customize.
Drag and drop the add-on icon sold and fulfilled by Amazon to a location of your choice in the toolbar.
For your online purchase, go to the Amazon website and click the blue Amazon icon in the toolbar to activate the filter (it will turn green).
Now you will only see the items that are sold and shipped by Amazon. If Amazon is no longer available, you can deactivate the filter at any time with a single click on the icon so that third-party providers are visible again.
Other methods on how to find items sold by Amazon
When you search Amazon listings, you filter the website's search results to show only items sold and shipped by Amazon.com. This will likely improve the quality of the content displayed and turn off a lot of less relevant and lower quality search results. Again, the items are better verified, so you're probably getting what you expect and easier to return if you need to. If you want to search for Items only Ships from and sold by Amazon, follow this step: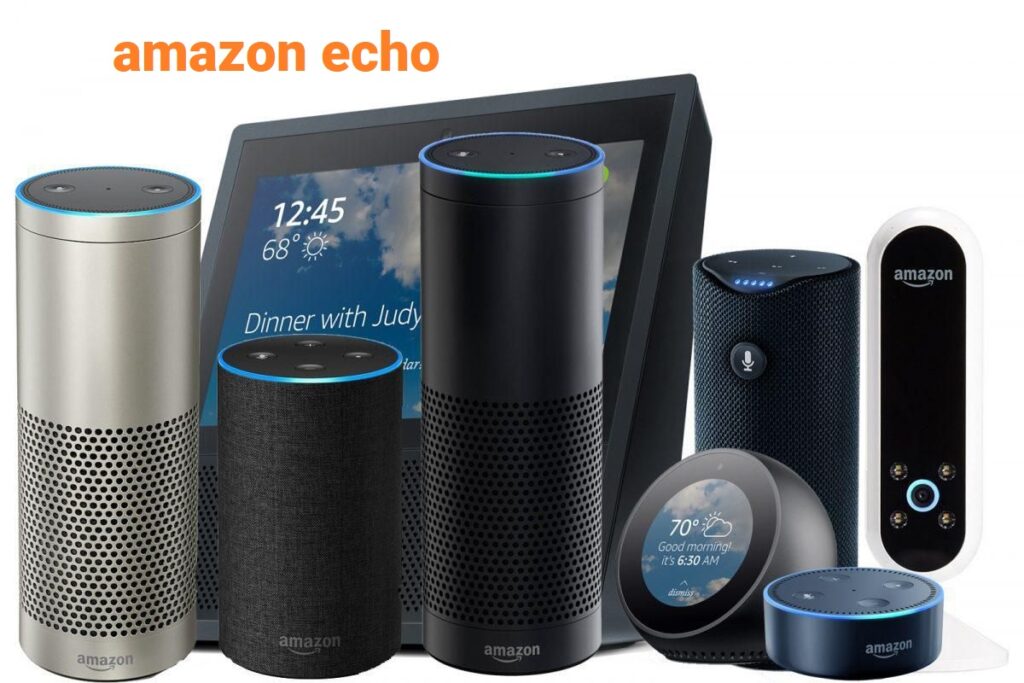 Find the item you want
Go to Amazon and find the search bar. Enter the product you want and hit Enter
Select a department
You should see a list of departments at the top left of the page. Usually, the higher-level department is desired. Go ahead and click on it.
Select a seller
Scroll to the far left of the page until you see a category titled "Sellers". If Amazon.com appears on the list, just select it. Otherwise, click "+ More Info" to view all of the sellers for your item. Amazon.com should appear on this list. Select them.
Note: If Amazon doesn't appear in this list, return to step 2 and select a different department. Unfortunately, Amazon doesn't sell everything, so your search may end up being empty.
Make sure the item is sold and shipped by Amazon
At this point, you should see a list of items, all of which are sold and shipped by Amazon. Go ahead and choose the one you want. Our specific vehicle owner should appear on this page. Find it and click the link.
If you look at the product page, you should see the words "sold and shipped by amazon" just below the storage and shipping information. When you see these words, you are ready to go! When you add the item to your shopping cart, you should be eligible for the selected promotion.
Conclusion
We hope we helped you to learn how to find items sold by Amazon, as we believe this is an excellent tactic for getting discounted products from various Amazon promotions. We hope that you can take advantage of these offers as soon as they become available. Now you can easily identify products to save big money.