Our site is supported by its audience. When you purchase through links on this site, we may earn an affiliate commission. Learn more
If you are looking the article about the most expensive thing on Amazon – there are two possible reasons you are here right now: 1. You want to know it just from curiosity or 2. You have ton of money and you want to buy yourself a gift. And show the world you can easily buy the most expensive thing from Amazon
In either case, you come to the right place.
Most people are browsing the Amazon looking for deals or discounts. Trying to buy cheap and feel good. Some people are looking for a quality. Pay the price and be safe and satisfy. And just fraction of people who don't look at the price tag, they just want to buy something they like. The price doesn't matter. They earned the money and they want to spend it. They spend a million here, million there, no problem at all.
What would you recommend these people to buy on Amazon? Only the most expensive things. Rihanna would say "Shining bright like a diamond", but diamonds are not at the top of this list.
Let's see what is the most expensive thing you can buy on Amazon right now! And not only that. If you are a few bucks short, we have a backup list.
And the most expensive thing on Amazon is…
Christy Mathewson HOF Portrait
(T206 Piedmont 150) Slabbed Baseball Cards

Incredibly valuable and rare Christy Mathewson card. This legendary right-handed pitcher played 17 seasons with the New York Giants, starting from 1900. He was among the most dominant pitchers in the history of baseball. He was elected into the Baseball Hall of Fame as one of its first five members – in 1936. For this card with all PSA authentications you will need to have more than $400,000.00 on your bank account. There is one excellent review on Amazon which ended as a joke: "Great card, but i had to sell my house and my kid, so now I'm homeless and kidless. I wish I had my family." This is the most expensive thing on Amazon.
Price: $409,422.59

+ $39.99 shipping
The rest of the "list for the rich"
Queen Victoria" $1,000 (Pesos) Banco De Londres Y Mexico – Stock Certificate

This is uncanceled Bearer Srock certificate for shares of $100 pesos, totaling $1000 pesos. The bank was one of only two Mexican national banks that was chartered to conduct business across state lines and was the second largest in the nation. This item is extremely rare, just like its price of $250,000.00. At least you get a free shipping. This is the second most expensive thing on Amazon.
Price: $250,000.00

FREE Shipping
Frank Chance Autographed Baseball – The Only Single On Earth

This baseball is signed by legendary Chicago Cubs first baseman. The owner claims that is the only single in the world. It's a nice item for somebody's collection.
Price: $240,539.39

$39.99 shipping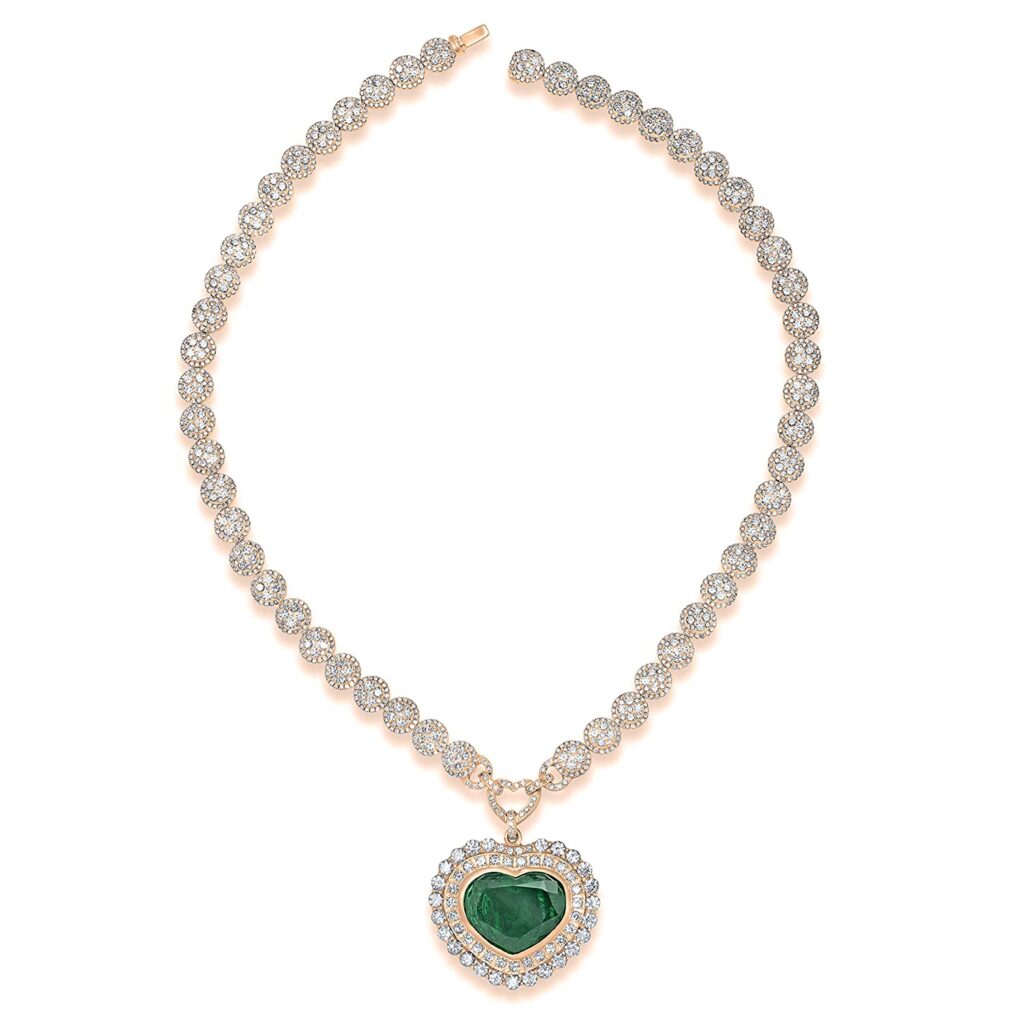 Dazzlingrock Collection Heart Colombian Emerald & Round White Diamond Ladies Halo Style necklace.

And here we come to the diamonds. Dazzling Rock offers stunning gems and exceptionally precious diamond jewelry for men and women. This stunning Pendant is a piece of jewel and ideal for a nice gift. You just need to choose your MetalType & MetalStamp. And prepare $172,500.00. Plus $50 for the shipping.
Price: $172,500.00

$50.00 shipping
Eric Clapton 2014 Fender Stratocaster owned and played at Royal Albert Hall (with photo matched)

Clapton's guitar from his concert at Royal Albert Hall in New York. There is an also photo that prove the authenticity of the item.
Price: $170,777.74

$3.99 shipping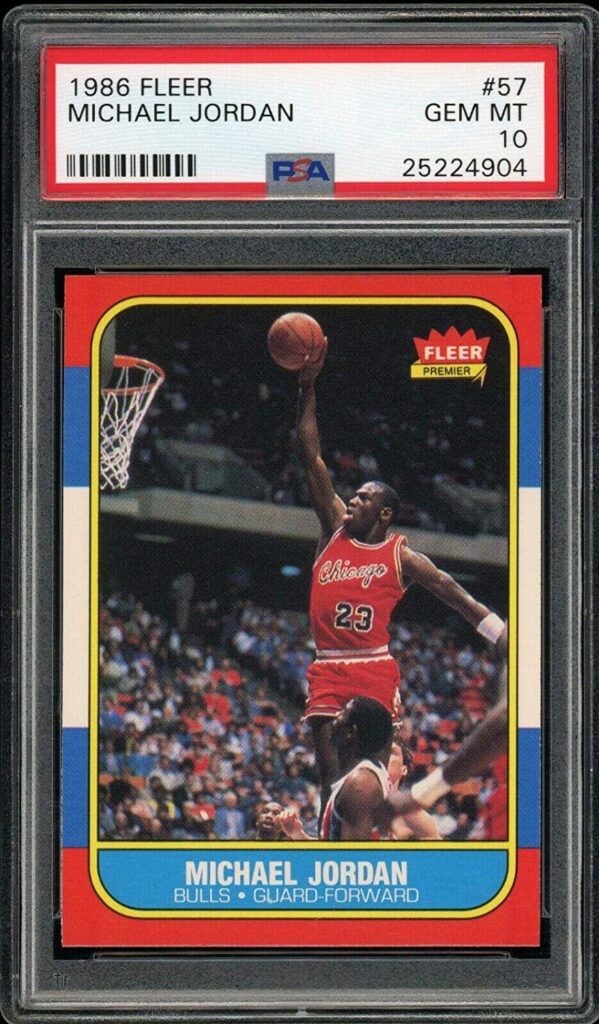 Michael Jordan 1986 Fleer Rookie Basketball Card

This very very rare card is 100% Certified Authentic and backed by sports memorabilia authenticity guarantee at Amazon. Comes with a Certificate of Authenticity from and PSA/DNA.
Price: $147,437.99

$39.99 shipping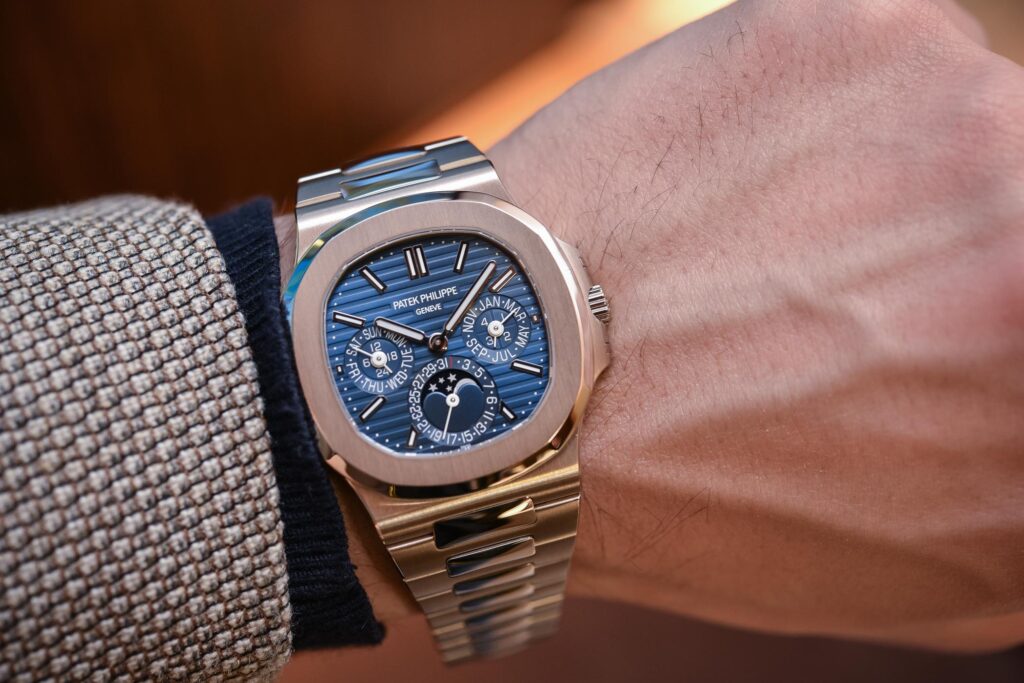 Patek Philippe Nautilus 40MM Perpetual Calendar White Gold Men's Watch

Watch market was always huge and valuable. And Patek Philippe is like a Ferrari among the watches. We're talking about high-end watches, this is a demonstration of Patek Philippe's power: balanced, complex and desirable. And its price won't be too much of a problem for collectors.
Price: $190,000.00

FREE shipping
Dragon Statue / Ancestor Carved Dragon

This antique and collectible jade item is from pre-1940 age. For collectors it will have an indescribable value.
Price: $75,599.99

FREE shipping
Antique Lakshmi statue

The seller is describing this item as "an absolutely one of a kind antique temple sculpture, with an amazing energy , hundreds of sacred mantras chanted for many years give the Lakshmi a tremendous aura. She is the goddess of wealth, fortune, power, luxury, beauty, fertility, and auspiciousness" and stating that is impossible to find another same statue in the world.
Price: $54,900.00

$24.00 shipping