If you are a fan of devices with Alexa voice assistant integration, you are probably aware that you can do thousands of different things with your new "best friend". You can have fun, learn many new things, play games, relax or just listen to some good audiobook or a favorite song. There are really tons of features you can explore on this device. So, let's have a look at the cool things to do with Alexa.
Amazon was the first to introduce voice integration in the smart home after they announced the first Echo speaker in 2014. Google Assistant and Siri came later with their exclusive line of speakers and voice control. Many users fell in love with this small and powerful devices like Echo, but there are also plenty of other smart devices with Alexa support, so this game turned into classical collecting. You need to have it all and also one to rule them all.
First, let's check our 15 favorite and specific cool things to do with Alexa, before we continue with the rest of the list…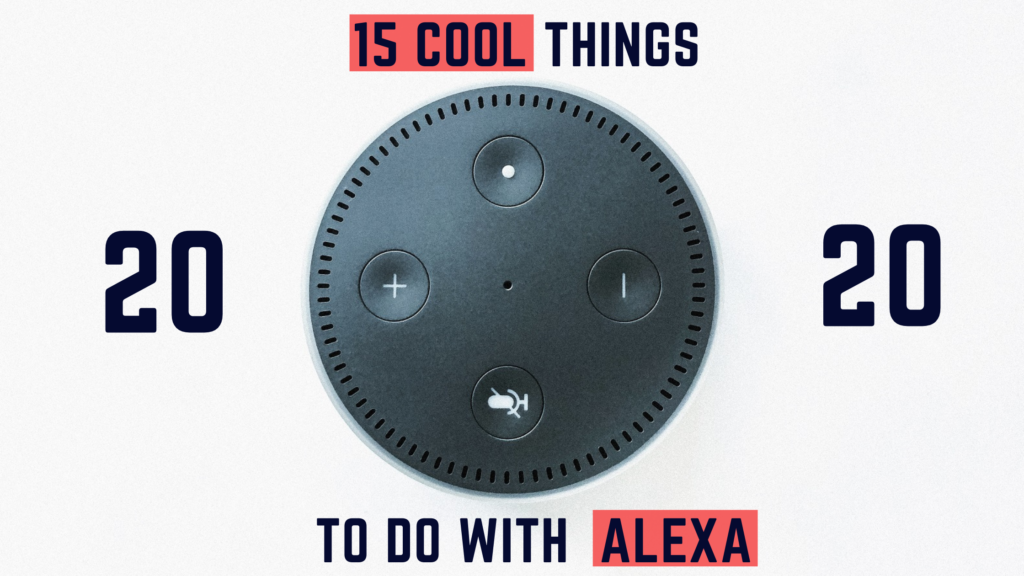 Check the Tonight Show
If you like Jimmy Fallon's show, you'll be happy to know that you need to say, "Alexa, Open the Tonight Show", and you'll get the monologues from the last episode. You can check the upcoming guest list and some other things related to the Tonight Show.
Jokes from science and tech
Are you missing "The Big Bang Theory" and their jokes? You can substitute Sheldon and his friends with these jokes from science and technology. Just say, "Alexa, open Geek Humor."
Samuel L. Jackson's celebrity voice
You can pair a famous actor in a team with Alexa. Just say, "Alexa, introduce me to Samuel L. Jackson." This Alexa celebrity voice is not free, but it costs only $0.99, and it's fantastic. Here's the list of questions you can ask Samuel.
Create a sports update
This is one of the best things to do on Alexa, at least for me. When you say "Alexa, sports update," you'll get the latest news for teams you have chosen. Go to the Alexa App, then Settings and Sports Update. There you will find the option to search for your favorite teams.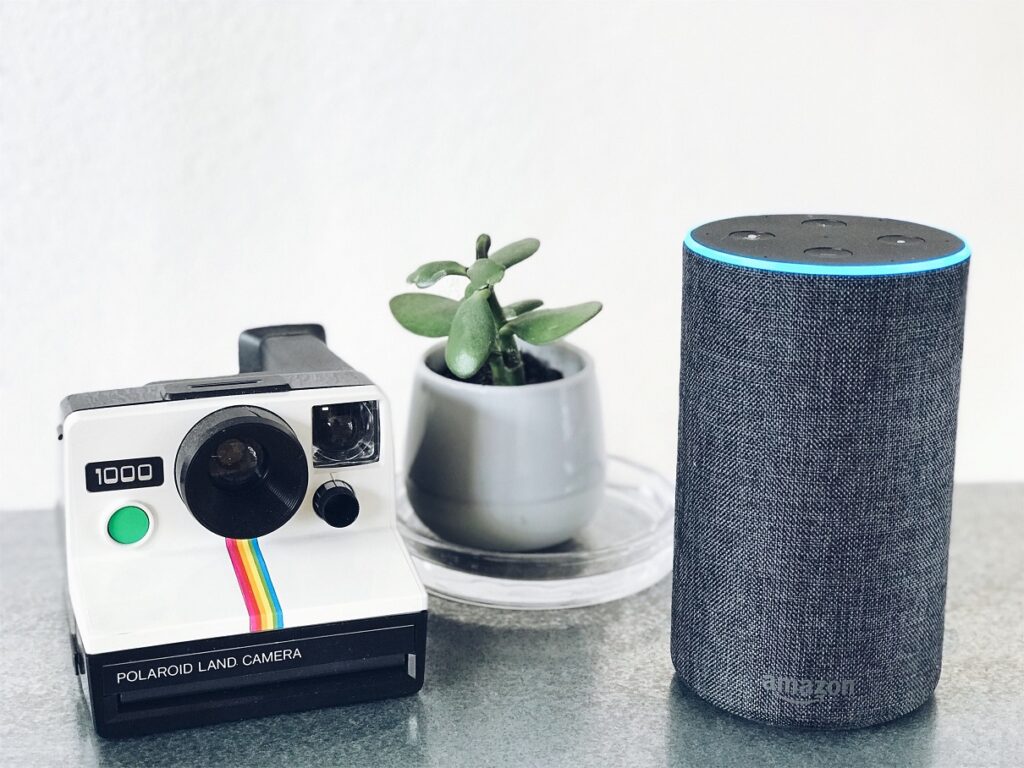 Sing an unknown song to Alexa
How many times you couldn't remember the name of a cool song? Now you can try to sing it to Alexa, and she may recognize it and offer to play the version you want. Of course, Alexa will tell you the name of the song.
Send a hug
You can send a virtual hug to anyone from your Alexa contacts and show them how much you're missing them. You can also make a voice or video call using Alexa, but that option is more like a mainstream.
Ask Alexa about planet Mars
Just say "Alexa, Open NASA Mars" and you can ask everything you wanted to know about the Red Planet.
Learn the cocktail recipe
You want to impress your date with her favorite cocktail in your cozy apartment. Well, you need a recipe. No worries, just say "Alexa, ask mixologist" and ask your virtual bartender to tell you how to make the beverage of your choice. Or her choice.
Open the Magic Door
Remember the Choose Your Own Adventure books from a few decades ago? Well, you can jump into the similar world with Alexa. Just ask: "Alexa, Open the Magic Door".
Check the cryptocurrencies
Say "Alexa, Ask CryptoCoin" and find out Bitcoin's current value and the percentage change over the past 24 hours.
Relaxing Sounds: Feng Shui Music
If you need perfect musical accompaniment for yoga, healing, meditation, or simply relaxing, just say: "Alexa, Open Feng Shui Music."
Play Jeopardy
Just say "Alexa, open Jeopardy," and you can start playing the famous Quiz Show with Alex Trebek. You, Alexa, and Alex. How nice.
Search for your phone
If you have an Android device and you can't find it because it's on silent? Just say, "Alexa, open Phone Finder and search for my phone." Your device will ring with full volume and vibrate. You're welcome.
Star Trek – Auto-Destruct Sequence
This skill will play a realistic Star Trek countdown sound effect with ship explosion. You just need to say "Alexa, Code Zero, Zero, Zero, Destruct Zero"
Check your horoscope
One of my favorite cool things to do with Alexa. Say "Alexa, ask My Horoscope" and check your horoscope with insights into love, career, and money. This skill remembers your zodiac sign, so the next time it will automatically tell you everything based on your sign.
Play Deal or No Deal
If you want to know what it's like to be a contestant on the famous TV show, you need to say "Alexa, Open Deal or No Deal". The ultimate prize is $1,000,000, can you win it?
Use Alexa as a personal trainer
Some of the best fitness trackers have Alexa support. But, you don't need to have a smartwatch or some other fitness gadget to use Alexa as a personal trainer. Just say "Alexa, start 7-minute workout" to your Alexa device, and the assistant will suggest you some top-rated exercises. Check out the Alexa skills for health and fitness.
Get help in emergencies
When you activate Ask my Buddy skill, you will have an option to use it when you are in an emergency to send a notification, SMS or a phone call, to a preselected contact.
Get exclusive Amazon Prime deals
Just ask, "Alexa, what are my Prime deals" and Alexa will tell you the best offers and discounts in that moment. You need to be an Amazon Prime member to be eligible for the deals, but you won't be sorry, trust me.
Are you happy with the list? Do you have your favorite here? I'm sure you will find something cool among the things above.
That list was based on the specific skills and features, but if you are wondering about everything you can do with Alexa in general, I won't disappoint you there.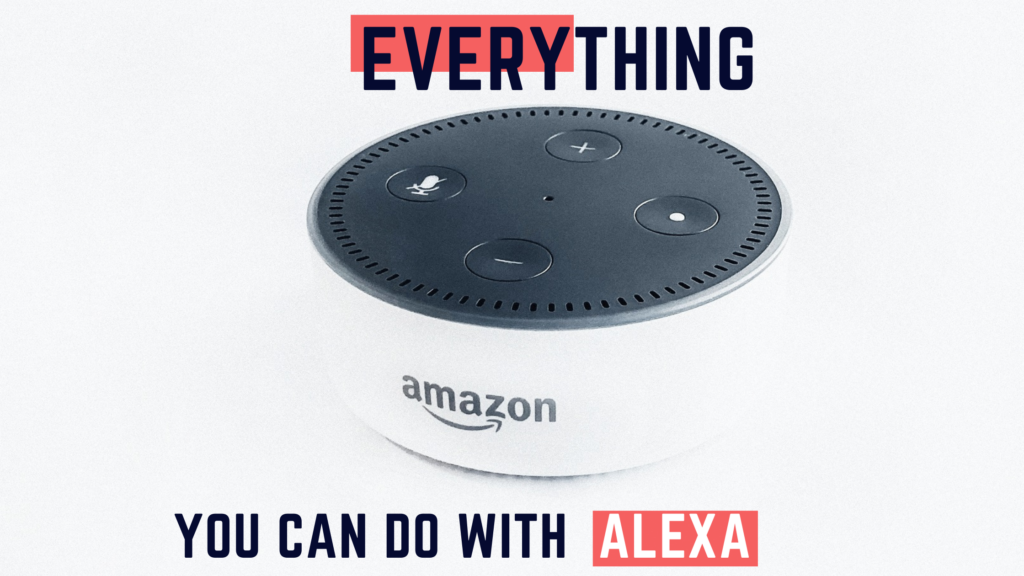 Other cool things to do with Alexa
I also made a general list of 18 best things to do with Alexa:
Meditation
Mediation is quite helpful in improving your mental health. So if you have spare time to meditate, you can enable Alexa to assist you through calming audio or sounds. And the same assistance applies if you are having a hard time falling asleep.
Language translation
Are you testing your skills in a foreign language? Well, Alexa will make it better for you. It supports translation of up to 30 different languages. So make sure the foreign language is within this list before you start.
Hands-free calls
At first, this feature seemed too good to be true, but it works. However, you must first sync all your contacts with Alexa app. Thereafter, you can ask the app to call whoever is on your contacts without dialing with your hands. Furthermore, you can also call your contacts through their Alexa enabled devices.
Drop-In calls
Have you heard of Drop-In calls? This feature is a lifesaver, especially to parents. Therefore, you can get in touch with a person in the bedroom while you are in the living room through drop-in calls. All that is required are other devices that are Alexa enabled in your home. So, if you send a command in one, Alexa will repeat the same message to all the interconnected others.
Smartphone Control
Through its applications, you can control this device using your smartphone. However, it only supports android OS or iOS. So if your phone is operating through any of these systems, you can download the Alexa app and use it to control this device at ease.
Play fun Games
You can also play all kinds of games through your devices that support Alexa. However, you must first enable these games with specific commands you can learn from Alexa Skills. Thus, enable it today and enjoy the great options you can find.
Music Commands
If you love music, then this feature will amaze you. With this feature, you can change songs, choose the source of songs, increase volume, reduce the volume, and much more. What's more, you can also play your favorite song playlist through your friends Alexa by commanding it to connect with your account.
Learn Alexa skills
Alexa's skills are the various voice commands it can perform. Currently, there are over 100,000 skills you can use. Isn't this cool? What's more, it's one of the greatest features that make this device very competitive.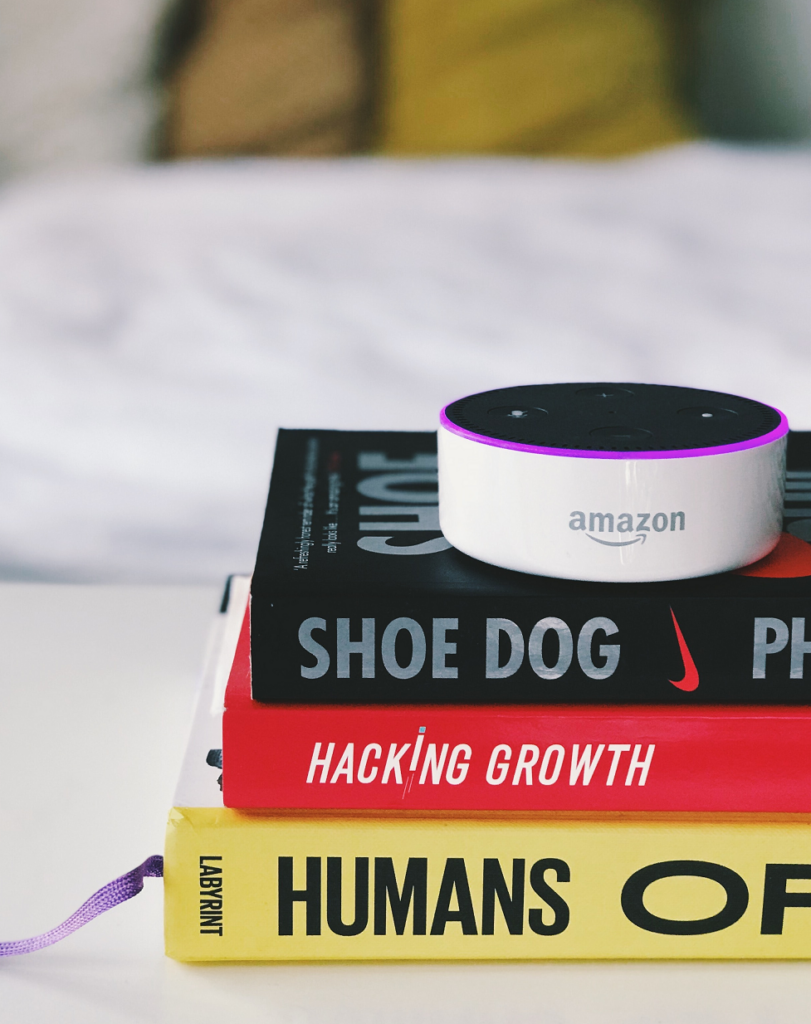 Create routine
Do you have a specific routine that you follow? Then put Alexa on duty with those routines. All you need to do is program it to follow those routines at a specific time. And that's not all, you can also include delayed commands.
For instance, you wake up in the morning and say Good morning to Alexa. Thereafter, it automatically switches on the light, the coffee maker and reads you new messages or morning news.
Multiple commands
With the recent update on this device you can now use multiple commands in operating it. Unlike the previous version where you had to deal with one command at a time, you can now use multiple and the device will execute them accordingly. For instance, command it to play music from a specific source.
Read emails
This is a recent feature that needs activation before you use it. It enables you to access your mails without logging into your account. And that's not all; you can also perform various cool features like replying and archiving the mails hands-free.
Home security
This is one of the cool things to do with Alexa. With this feature, you can rest assured that your home is on a safe hand if you are not around. It can lock your home when you are not around.
Automatically switch the lights on and off according to nature to imitate your presence. It also sends you notifications as well as audio in case it detects unusual noises or sounds
Online shopping
One of the best things to do with Alexa is to shop and order groceries through your voice assistant. So if you forgot to include some basics items while going shopping, use this device to have them delivered to your doorstep. And that's not all, it also supports pizza orders as well as calling an Uber for you.
Skype calling
You can now make a skype call with your voice only from the joint venture between Alexa and Cortana. All it takes is you to voice command Alexa to call a specific person in your contacts via skype.
Smart home control
Nothing is fascinating like a smart home control. You can control almost all the electronics in your home while relaxing on the couch. And this is all thanks to Alexa. That said, you can switch on or off lights, engage house security systems, and even regulate your home atmosphere, among other functions.
Locate your phone
You can't find your phone in your home, don't worry. You can command Alexa to use the phone finder feature to locate your phone. And within seconds, you will hear your phone ringing and vibrating if it's online.
A reminder
This device also works as a great reminder. You can set it to notify of an important activity the following day, and it will do so. So if you are planning to wake up early for a morning workout, set it to remind you of that, and it will do so.
Bluetooth speaker
Thanks to Alexa Bluetooth connection, you can enjoy wireless music. All your required device is a Bluetooth feature to connect with that of this device. So have a chance to enjoy music from any corner of your home in your comfort.
Believe it or not, there is much more to expect from Alexa than the above functions. With over 100,000 skills and many other cool features, it's not hard to believe. You will need some time to discover what skills and features you like, but I hope this article helped you to find some cool things to do with Alexa…
Our site is supported by its audience. When you purchase through links on this site, we may earn an affiliate commission. Learn more