Before we reveal the best smartwatch with camera, let's get back to the basics. It feels as if only yesterday to communicate with someone we had to send letters via mail or wait till we see the person to talk with them. Now thanks to technology we can communicate with someone in mere seconds and what's more, we could do it by just swiping our finger on our smartwatch.
With a smartwatch you have all the power and technology you need on your wrist, so you don't need to rely on going through your pockets and unlocking the phone just to send a message. All you need is to look at your watch, and since the smartwatch is paired with your phone, you can open the messaging app and swipe your message.
What's more, you are able to take pictures and videos, attend video conferences, and monitor your health all within the confines of the smartwatch.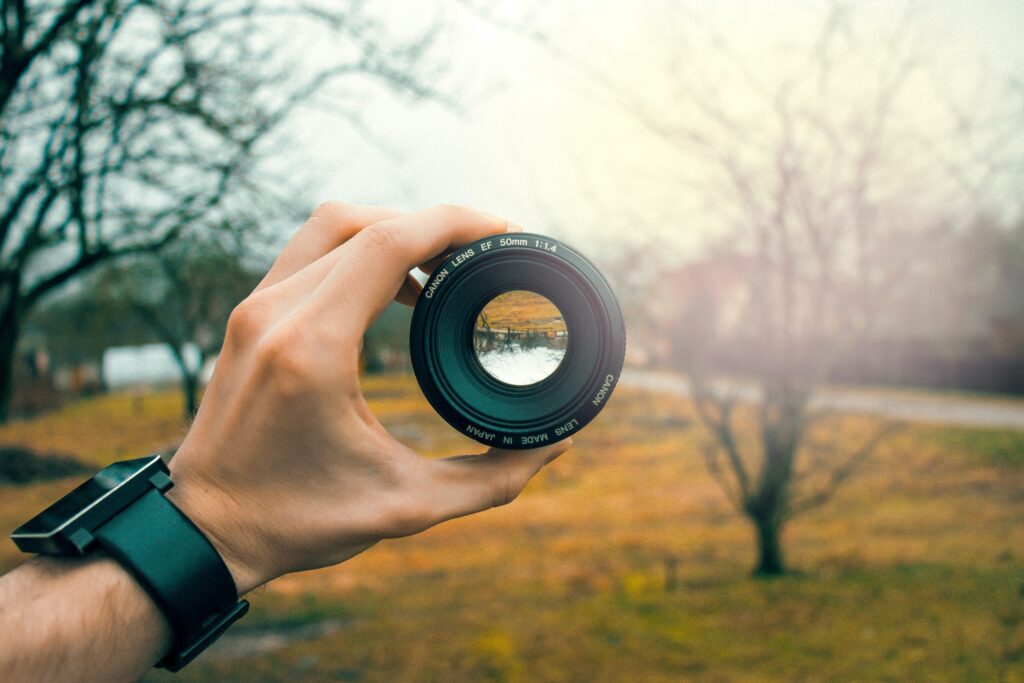 The smartwatch is a tremendously useful and convenience piece of technology. When you are out for your morning jog, or in a board meeting, or even in class taking out your phone isn't always the best option. It may be rude or such an inconvenience so if you received an email or message you can simply glance at the watch and go about your day without messing up your jog or picking up your phone while in class.
Whether you are an athlete, student, or businessman logging into your zoom meetingm having a smartwatch with a camera will be essential for you and make your life easier, and plus, you will walk around with style. Here are 8 of the best smartwatches with a camera you can buy in 2020.
Best Smartwatch with Camera in 2020
At a glance, the top smartwatches with a camera are:
Samsung is one of the most reliable companies that offer its customers the best pieces of technology and the Samsung Gear 2 Neo is no different.
Other than the crisp 2.0MP camera, the watch comes with a heart rate monitor, pedometer, and accelerometer. Which means if you're into working out and fitness, then this watch will monitor your progress like a trainer.
What's more, this watch can be used as a remote! So, you no longer have to look in-between your couch cushions for the remote. The OS of the watch can pair with all Samsung and Android smartphones. However, this means the watch is only compatible with Android and Samsung phones.
The Collasaro Sweatproof Smart Watch is one of the prettiest in design having minimal features on the surface it looks like a tiny phone on your wrist.
This watch comes Silver, Gold, and Black with a steel band making it look similar to the Apple watch. The smartwatch is iOS and Android compatible so, if you have an Apple smartphone or an Android smartphone the smartwatch will work perfectly.
In terms of camera quality, the Collasaro comes with a 0.3MP camera that can still get the job done and take nice pictures. Alongside the camera, the smartwatch comes with a pedometer, sleep monitor, music player, voice recorder.
The Lemfo LEM13 stands out from all smartwatches. When looking at the watch, it draws you in with curiosity due to its 360-degree rotating camera. This smartwatch has not one but two cameras. A 2MP rear, and an 8MP camera in the front. This camera will be similar to your phone's camera quality and that's why many people believe it's probably the best smartwatch with camera.
It comes with a sim card, Wi-Fi, GPS, 32GB ROM, this watch is a monster when it comes to hardware and is certainly one of the best. You can use the facial ID to unlock your watch if security is one of your considering factors. The watch can track and monitor nine sports activity, including running, walking, bike riding, Basketball, Football, table tennis, and more.
The smartwatch comes with a 1260 mAh battery that will give you 2 days of normal use. You can make phone and video calls through its Bluetooth compatibility.
BONUS TIP: If you are looking for the smartwatch which is working the best with your iPhone, you can check our ultimate guide for the best smartwatch compatible with iPhone in 2020.

If you are looking for a classic watch design, then the Allcall GT might be for you. The design of the smartwatch looks almost identical to a regular watch.
This is an Android smartwatch making it easy to pair with your Android device. You are able to style the watch to your liking by removing the bands and attaching ones that you like.
The Watch GT have 8.0MP camera on the side, the camera records everything you need. The front camera is 2.0MP so you can easily video chat with your family and take selfies.
The watch incorporates Face ID, making it easy to unlock and protect your smartwatch. The watch is also waterproof, so you don't need to be worried if the watch gets damaged in the rain or you drop it by accident in the water.


If style and elegance are what you seek then look into the Kospet Vision smartwatch. This smartwatch has an incredibly sleek design that makes people turn back for a second look.
This is a standalone smartwatch meaning that it can use Wi-Fi, GPS, Bluetooth 4.0, and 4G LTE. The watch also comes equipped with IP67 waterproof making it able to go underwater or if you want to go for a swim.
There are two buttons on the side of the watch with a 5MP camera in the front. It has a large screen and a display resolution of 320 X 320 pixels. With this watch, you are also able to track your fitness adventures in detail.
If you are tight on cash, then considering the Le Pan Pro might save you some money while still getting a good smartwatch. The smartwatch comes with a 2.0MP camera that can take pictures and make video calls.
Other than getting notifications, making calls/text, and monitoring your fitness, the smartwatch only takes 2 hours to charge and can last up to 6 hours.
The Le Pan Pro is iOS and Android compatible and is able to connect to Wi-Fi so you can search the internet.

The Rollme S08 is Androids first smartwatch that you are able to take with you to swim – it is 50M Ip68 waterproof. So, if you are a competitive swimmer or enjoy taking a quick dip in the pool and you will be able to snap a picture under the water.
With its dual camera, the smartwatch can take pictures at almost any angle. The smartwatch has an 8MP camera on the front and an 8MP camera on the side of the watch. Many people also consider this model as the best smartwatch with camera.
With the GZDL smartwatch, you will get a relatively basic design and an affordable smartwatch. This watch is compatible with both iOS and Android devices.

This watch has a slot for a micro SIM card so, if you put your SIM card in you would not need to connect the smartwatch to your phone. The GZDL comes with a 0.3MP camera that is not the best but gets the job done.
Whether you're a person that enjoys fitness or always on the go having a smartwatch in this day and age will make life easier.
No longer you will need to input your 20-character long password to answer a text. With a smartwatch, all you need is to lift your hand and swipe away.
Conclusion
Although the technology is going away from smartwatches with cameras, you can still find some really decent models if you really want to have a possibility to take some pictures or videos with your smartwatch. The latest trends in the smartwatch production are fitness features and health apps, while using the camera in the smartwatches remains in the background. That's why we hope we helped you find the best smartwatch with camera you can buy in 2020.