It's been almost four years since Google released its first Assistant speaker – Google Home. Since then, Google was trying to expand the range in the class below and above. Home Mini was replaced with Nest Mini in the class with Amazon Echo Dot, and Home Max, on the other side, was trying to threaten Sonos Play:5. In size and quality.
Google Nest Audio Review
Google Home was designed primarily to access the Google Assistant, and music reproduction was secondary. Now, Google is returning its focus to the mid-range speakers and this time they have a big plans. Google Nest Audio arrived on October 5 2020 and it is sitting somewhere between the Home Max and Nest Mini. If you are trying to compare it with the competition, you can do it with the Sonos – Nest Mini is Sonos 1, Home Max is Sonos Play:5 and Nest Audio is – Sonos Play:3. Comparing the sound quality, Sonos is still a step ahead, but also much more expensive, so you probably won't find a better deal for this price. Let's take a look in it in this Google Nest Audio review.
DID YOU KNOW: All new YouTube TV subscribers who pay their first month of service between October 15 and December 31 will get free Chromecast with Google TV wort $49.99. Check it HERE.
Nest Audio, at $99.99, is probably a bargain. Getting a stereo pair won't push you to bankruptcy, and you will have an excellent sound. I remember when the Google Home was launched back in 2016, the price was $129. Google is trying to make a difference with Nest Audio as it is really an improvement over the Google Home in every single way. It's larger; it's faster; it's cheaper than the Google Home, and, most importantly, it sounds a lot better.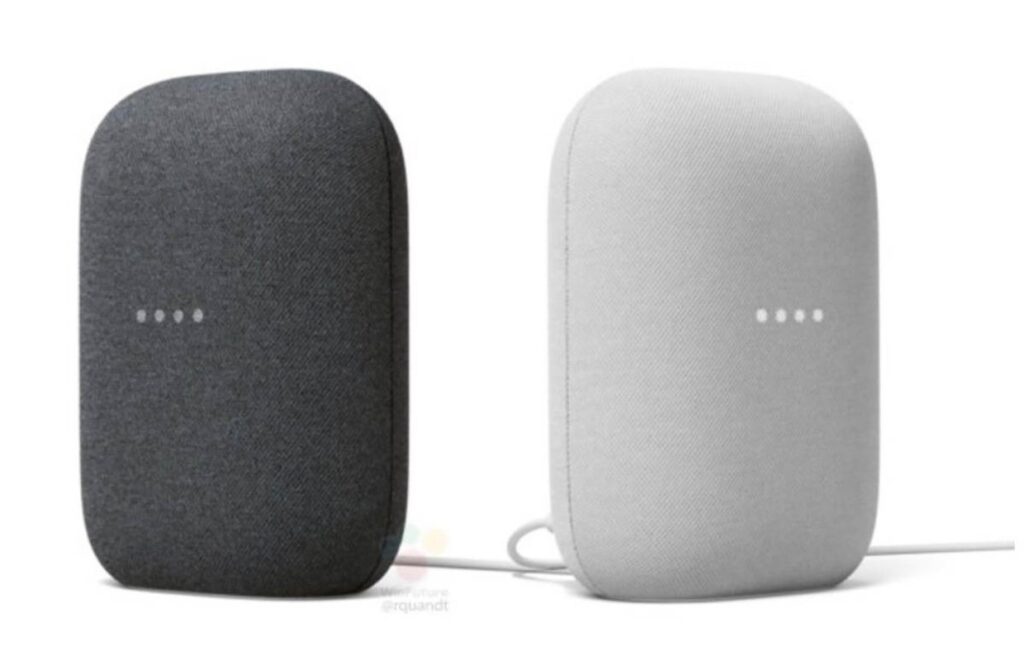 Design
Remember how Google Home had that quirky and funky look that looked like an air freshener. New Nest Audio looks more elegant and discrete and it blends easily into almost every home decor style. It is made from 70% recycled material and features a new ovaloid design with a wraparound fabric grille.
You can get it in five colors: Sky/Blue, Sage/Green, Charcoal/Dark Gray, Chalk/Light Gray, and Sand/Blue
Sound Quality
Nest Audio has 50% more bass and 50% more volume than Google Home, according to Google. After testing their new device, it seems that the statement holds the water. Your neighbors should confirm that. The device is big, but somehow it even sounds larger than you would expect for its size.
Nest Audio has all the same features as Nest Mini, so its sound quality is the main difference. And the difference is huge. Nest Audio can fill a small and medium room with rich sound, but if you have a bigger room, we suggest taking the stereo pair to make things much more enjoyable. I am always going with stereo pair when it comes to mid-range smart speakers. Google Nest or Sonos Play:3. You may also found a sound a bit muddy in the beginning, depends on your room shape and size, but Nest Audio's automatic tuning feature will make sure you get the best possible sound quality very quickly.
Playing music on Nest Audio can be done in different ways. You can use voice commands for services like Spotify, Pandora, and others, you can do it by casting audio from your phone's app or pair the device to your phone over Bluetooth. You can also control your other smart home devices, you can control your smart lights and lock your front door – if those devices are Google Assistant-compatible.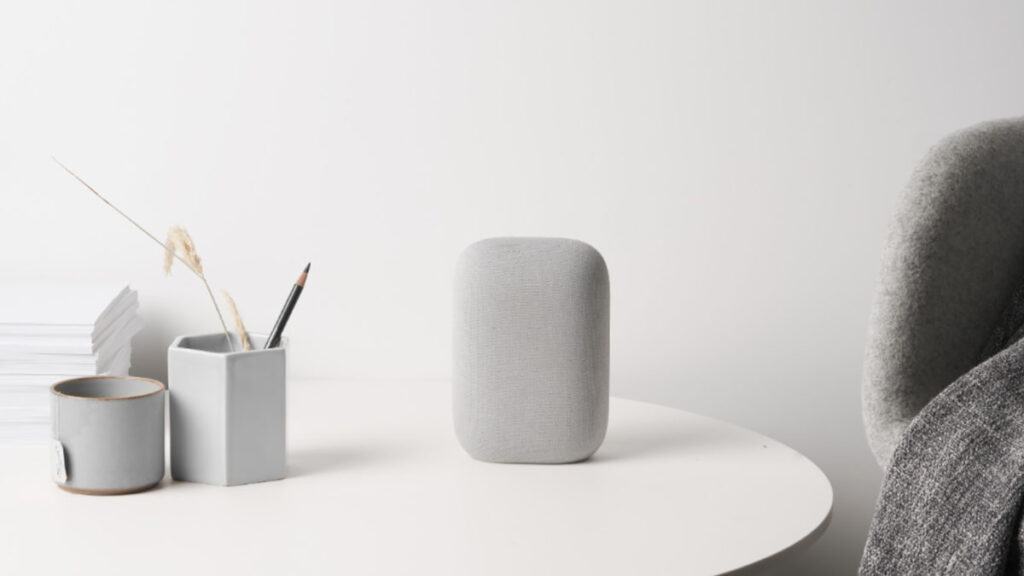 Conclusion
After testing the Nest Audio and making this short Google Nest Audio review the general impression was excellent, the sound was rich and smooth. It's great for listening to music, but you will be happy to use it for its other features as well. It's still not at the level of Sonos, but it's not very far. With a 50% cheaper price than Sonos, we have to say Google Nest Audio is a bargain.
You can buy it now in the Google Store.