Kindle can be stubborn sometimes. When it gets there, some choose to leave it to fate. Well, sometimes it works, but sometimes it doesn't. It's the same with this problem that many people experience – "Kindle stuck in USB drive mode". Well, there are several options for solving this problem.
Possible Solutions
The first possible solution is to do a physical ejection. Well, this has never been the best alternative, but it somehow works. What you need to do is unplug Kindle from the PC. This manual disconnect will make a reset to the devices. While it is a possible solution, it doesn't mean it will always work. But, if you do it right, the application will be cleared from the USB mode.
.Before this ejection, you may try something else. Shutdown or restart is a good idea. The physical ejection should come after you've tried shutting down or restarting the device without success. That minimizes the chances of damaging your computer or files. If it works, the machine will move modes to your liking.
If restarting doesn't work, then you know it is time to be brutal with your machine. What should you do then? Hold the power button and let your device go off. For this to happen, you need to hold the power button continuously for about 15 seconds. That is enough time to get the machine shut down, giving you time and space to switch it on again. By the time this is happening, Kindle should be off the USB mode.
Restarting or coldly switching off works typically. If it doesn't, that's a clear indication there's more than a simple error. If you still find the application stuck in USB mode after shutting down or restarting, it should be a clear indication there's a bigger problem here.
Kindle Support
Every service provider knows the significance of quality support. With systems challenges here and there. That is why you need a support team to solve any challenge that come your way. With a prompt and helpful support team, all these challenges can be sorted within no time.
When support is mentioned, some qualities come to mind. One of them is a timely response and the ability to understand client challenges. Kindle support team are aware of the challenges that their clients are facing. Perhaps they anticipated these problems you may be going through even before you started experiencing them. All you need to do is reach out to them via their website or any contact channel they're reachable through.
Customer support teams are the best to deal with. In most cases, when you make a call to an organization, you will be received by a tender voice, ready to listen to your problems. You can be sure Kindle's support team will treat you the same. You will be warmly received, and your case listened to. Well, your issue will be solved irrespective of the complexity. Some cases may require time to sort while others may be resolved very quickly.
In some cases, the support team in collaboration with the provider offers to issue a replacement. That means you should provide the right location.
With your new Kindle, you will have an opportunity to download all your books without any challenges. That said, there's no need to come up with a new account. The previous one will work. Even with the replacement, the previous account will be enough to pick it up from where you left.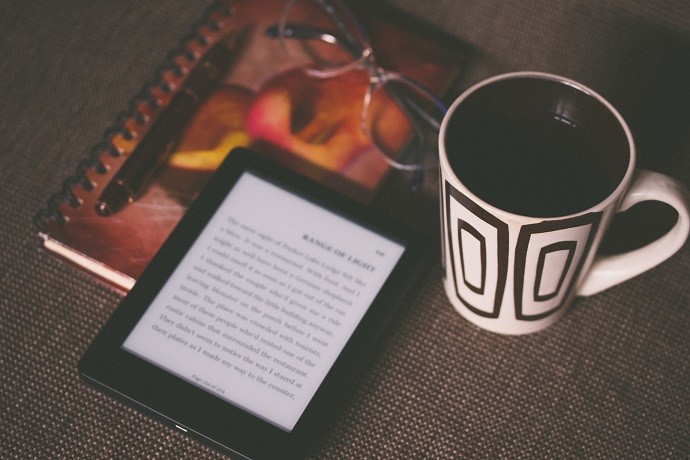 Troubleshooting for "Kindle stuck in USB drive mode" issue
Sometimes it is proper to do troubleshooting by yourself. This is only possible if you understand well what is expected of you. It is not a new thing when Kindle chooses to get stuck on USB drive mode. That is why you can always find a solution by yourself. Whether you decide to try this first or contact the Kindle support team is you to decide.
When doing troubleshooting, patience is a crucial virtue. When powering off the application, you should hold the power button for close to 20 seconds without releasing it. That will give the application sufficient time to go off and reset.
After the powering off, you should give Kindle enough time to troubleshoot and resolve the situation. The mistake most people do is wanting instant results. This can complicate the issue rather than solve the problem.
There are many other people who've been in a similar situation before. That means the problem is typical and repairable. I've seen people lose their minds when something this happens. Stay calm and try the troubleshooting by yourself. In case it doesn't turn out successfully, you may proceed and reach out to the support team.
Conclusion
Once is a while, your Kindle will get stuck on a particular mode. When that happens, take it easy and switch off the application. Be patient as you do this to give the application time to self-correct. A switch off and on will mostly do the trick. The amount of time you give the application to reboot will also determine whether the issue will be resolved or not.If it doesn't work then try out the Kindle customer support team for assistance.