If you are on Google, Twitter, or Facebook, you must have heard about 2fa (two-factor authentication). This is a further step you can take to keep your data safe from hackers. Netflix is a global giant when it comes to streaming service, it has millions of users, so Netflix two factor authentication option seems logical.
By April 2020, this platform recorded more than 180 million of global paid subscriptions. And as such, it's a center of attraction for online hackers who want to make the most from selling clients' login data. So, if you are a Netflix diehard and wondering if you are account is safe, then continue reading this:
What's 2fa?
2fa, also known as two-factor authentication, is a kind of multi-factor authentication. With this technique, you can only access your account by confirming your identity using two distinct factors, as well as your login credentials. And one typical example of this system use of OTP code that's code generated and sent to the user Smartphone or security token.
Does Netflix two factor authentication exists?
Unfortunately, this service is not available or being offered by this streaming company. Furthermore, it has been under the spotlight countless times for not offering this service to protect their clients' details. Many experts in cybersecurity and users were constantly blasting this company for not offering this service.
How can you keep your Netflix account data safe?
To address these concerns, Netflix has rollout MFA, also known as multi-factor authentication. And this is an effort to address the account security issues due to unauthorized success. This method of securing your account is more or less similar to Netflix two factor authentication, except that you can use more than two authentication factors when you log in to your account.
What's MFA?
This is a technique of user identity verification before accessing the account. It requires the use of more one factor of identification. And this is in addition to the use of login credentials. Just like possible Netflix two factor authentication, it's a secure way of protecting your data.
What's more, you are free to use more than two factors to verify your identity, making it even much better. That said, you will have to use authenticators like a fingerprint, security key, or your phone as an additional form of verification.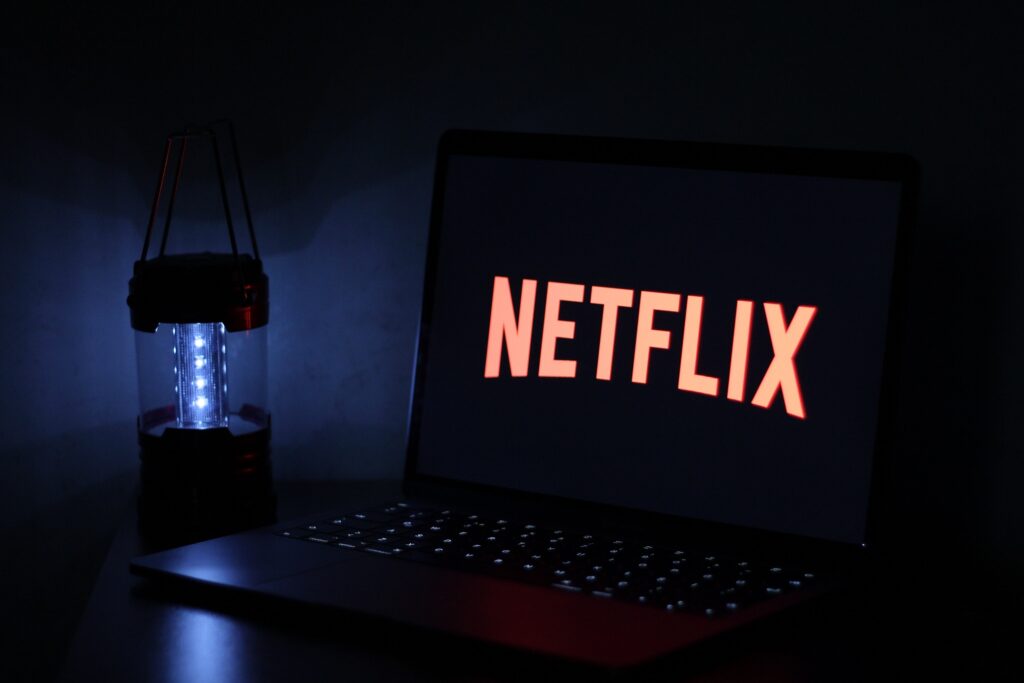 Report Netflix phishing
Unfortunately, the troubles when it comes to the user account in Netflix don't end with hackers. Another potential threat you need to watch out for is Netflix phishing. Countless numbers of people have become victims of this security threat. It often comes like a humble request through an email requesting your Netflix personal details such as payment method, password, and username. Many people often submit these crucial details thinking they are conversing with the company.
What's phishing?
This is a situation where someone requests your vital details through a fake account. It could information like social security numbers, account numbers, and login IDs among others. Further, phishing emails are also used in accessing your network or computer when you accept to offer what they are asking from you. Often, the scammers use common brand names you may know or even pretend they know you.
How do you report phishing emails to Netflix?
When you receive an email that looks suspicious and asking for your account details you mustn't open it. Also, don't click on the link if you are provided with one. In most cases, the scammer will not gain access to vital personal details unless you grant them access. Therefore ignore suspicious links and messages you may receive.
Thereafter, copy the suspicious email address and sent it to phishing@netflix.com. And in case this email is rejected by Netflix, note that they have received a similar copy from another user. At this point, delete the email and take no further action.
What next if I accidentally provided my Netflix account personal details?
Let's face it, there are masters of crime, and some phishing emails can look too good not to be true. In such a situation, many people often fall victim. So if you find yourself in a similar situation, you must address this immediately.
First, you need to log in to your Netflix account band change your password. Try and come up with a unique and strong password to prevent further hacking.
Further, you need to recall the websites and accounts you might have used the same password and email you've provided. When you find them, update the new password.
Also, get in touch with your financial institution if you might have provided any form of payment details. At this point, don't assume, as it may be compromised also.
And lastly, use the above method to report this phishing method to Netflix.
Important tips to consider when you receive a strange email
At one point in your life, you are bound to receive a strange email. When this happens, the steps you take will determine whether your info will remain safe or get compromised. To start:
Check the email: if the email looks too good to be true, get in touch with the company using the official contacts. You can get contact details from the official website. Through this, you will be certain the email is legit.
Have a closer look: while some emails may look legit even though they are scammers, you may find minor errors to tip you off. Check for spelling or grammar mistakes. Another tip-off includes international contact, yet it's a domestic company, you have no account with then and absence of your name in the mail.
Is this email from Netflix?
Netflix never asks for the following information from its clients:
Netflix password
Details of the bank account
Numbers on your credit card or debit card.
Lastly, they never request for subscription payment through a third-party website or vendor. So any email message asking for the above details, report it to Netflix Phishing.
Final Take
One way or another, your personal information is always at stake. So whether this threat comes from hackers or scammers, it's always important to stay ahead when it comes to protective measures. Although Netflix two factor authentication is not in use, use all the above steps to secure important personal information in your Netflix account and enjoy your favorite Netflix show without have to worry about account safety. And stay vigilant so as not to become a victim of a breach of personal info.