The question that bother us all for a long time is "When Miraculous Ladybug season 4 is coming to Netflix?" We will cut to the chase. The show was all set to premiere last Fall, but the global Covid-19 epidemic made them change their plans. So, they had to reschedule the airing and the Miraculous Ladybug season 4 is coming in March 2021. But, not exactly to Netflix in that first round.
The world premiere of Season 4 of Miraculous: Tales of Ladybug & Cat Noir will be in Germany on March 27, 2021. The first episode name is "Furious Fu" and it will be aired on Disney Channel. In that first episode Ladybug and Cat Noir will face someone they know really well, but the problem is that they never thought they will ever need to fight against.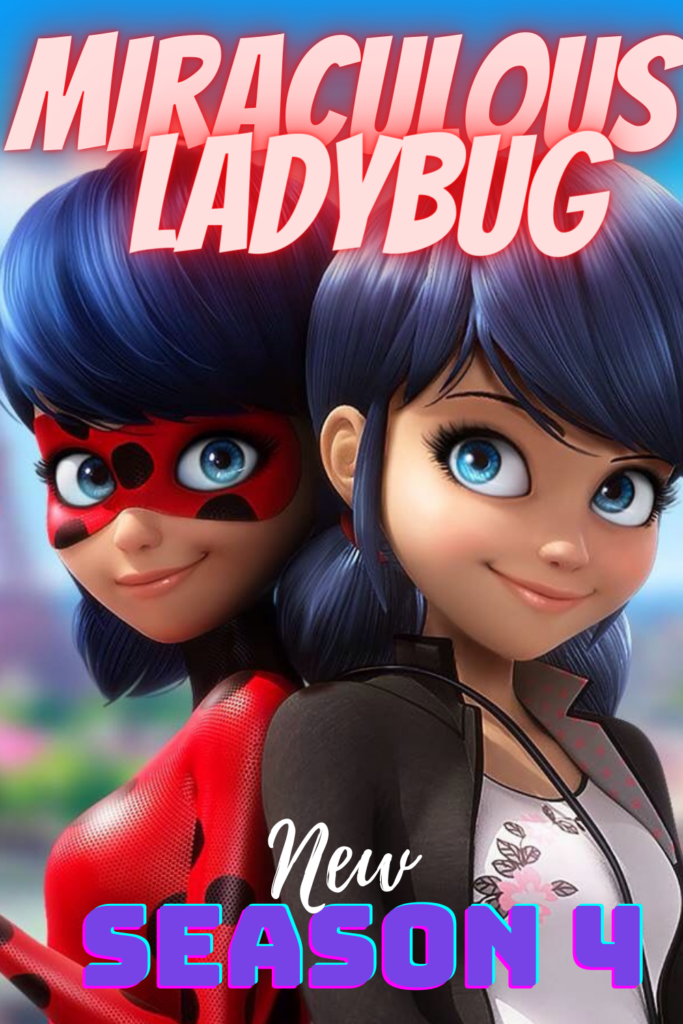 Already working on season 5?
Jeremy Zag already revealed on his Instagram account that they are already working on Miraculous Ladybug season 5. That means that the season 4 is here. Just like was the case with Mirculous Ladybug season 2 and 3, season 4 will also consist of 26 episodes.
In October 2019. the company said that the scripting for the new season is completed and that the show is under work. The 26 episodes from the Miraculous Ladybug season 4 will be released on Netflix during this 2021 year, but we still don't know the exact dates and if the episodes will be split into the two batches. Do you remember that the Mirculous Ladybug season 3 appearaed on USA Netflix in two parts. First 13 episodes aired on August 1 2019 and another 13 on February 1 2020.
DID YOU KNOW: The season originally premiered on April 14, 2019 in France and the world premiere of season 3 was in Spain, on December 1 2018.
The first season was released on Nickelodeon in 2015. Then the network made a surprising decision and canceled it. Later the show reappeared on Disney Channel, but Netflix acquired it from season 1-3, including all the specials.
Miraculous: Tales of Ladybug & Cat Noir season 4 storyline
What's going to happen in Miraculous Ladybug season 4?
As you can expect, more problems and challenges will come in Ladybug's way. This is what we managed to grab from a different sources, but mostly from TFOU (French children's television programming block broadcast on TF1).
"Superheroine that protects Paris from the attack of villains is also now the guardian of the Miraculous. Now, she needs not only to keep her identity hidden, but also the existence of these turbulent, magical creatures, the Kwamis! Marinette has a lot of pressure, not to mention her school and love life! Now she has less time and opportunities to tell Adrien her feelings…
Marinette has to redouble her efforts now to protect her secrets and Ladybug will have to become stronger to face an indomitable adversary: Shadow Moth, who can now fuse the Butterfly and Peacock Miraculous! Thankfully, Ladybug can count on Cat Noir and their new superhero allies!"
BONUS TIP: While you're waiting, you can just take a look on this Roblox Piano guide, find some piano sheets and learn how to play like professional.
News from the creators
Thomas Astruc, creator and a co-director, producer and writer for Miraculous, announced some important details from the season 4

"In season 3 Marinette suffered and in season 4, there will be one bomb per episode. This is the equivalent of the impact of a White Cat in every episode and everyone will be stunned. She has new responsibilities and she is maturing. In terms of places, after the Grévin museum and the Saint-Martin canal, we will notably go to Île aux Cygnes."
His colleague Sébastien Thibaudeau, story editor and a writer on Miraculous: Tales of Ladybug & Cat Noir, added:

"Miraculous Ladybug season 4 is the one that surprised us the most. All your emotions will be upset. And this will also be the season of episode 100, so watch it. And a special episode will occur before the broadcast of season 4. There will be plenty events to mark the year of season 4."
Our site is supported by its audience. When you purchase through links on this site, we may earn an affiliate commission. Learn more