We all love Tesla. Many of us made a big effort to buy it. There are things that could be improved, but we are all in love with the general picture of Tesla, as a car of the future. And we should make sacrifices to be a part of the revolution. Sometimes more than usual. Tesla Roadside Assistance is often part of it.
What is Tesla Roadside Assistance?
What's going on with it? Here you will find everything you need to know about Tesla Roadside Assistance.
First I will give you some official informations with some helpful facts and then I will tell you the other people experiences. You can consider this article as Tesla Roadside Assistance review.
Tesla Roadside Assistance is a complimentary service offered under a Tesla warranty or some Extended Service Agreements. Roadside Assistance is available 24/7/365 during the first four years, or 50,000 miles (80,000 kilometers) for cars covered by the New Vehicle Limited Warranty.
Who is covered in Tesla Roadside Assistance?
The owner of a Tesla vehicle covered by the New or Used Basic Vehicle Limited Warranty or Extended Service Agreement residing in a country where Tesla has an official Tesla Store or Tesla Service Center presence. Roadside Assistance services are transferable if you sell the car for the time remaining on the coverage period. You need to notify Tesla and provide sufficient proof that the ownership has changed.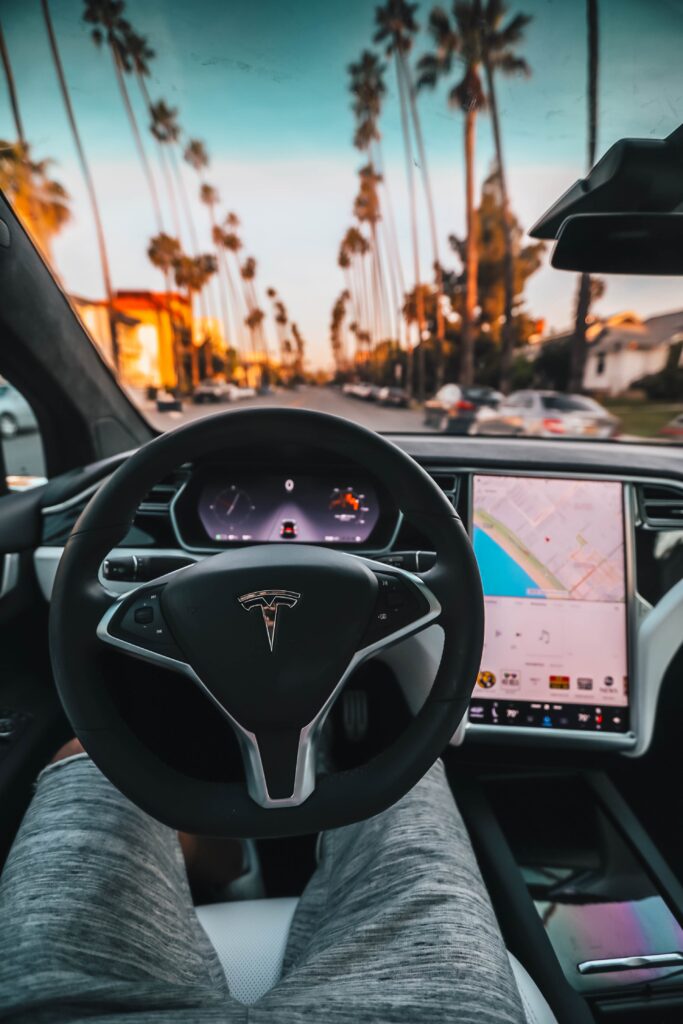 What is covered?
Flat Tires
Towing for the first 500 miles (800 km) to the nearest Tesla Service Center.
Lockout service – Sometimes, Tesla may have the ability to remotely unlock your vehicle
What is not covered?
Basically, a lot of other things. Tesla Roadside Assistance is intended to minimize inconvenience if your vehicle becomes inoperable. But, with a lot of exceptions.
You can read the details in full document TESLA ROADSIDE ASSISTANCE POLICY.
BONUS TIP: Tesla Roadside Assistance is available 24/7 days a week, 365 days a year. HERE you can find Tesla Roadside Assistance phone numbers in all parts of the world. Wherever you need it – United States, Germany, Spain, United Arab Emirates, Hong Kong, Japan, Australia, New Zealand…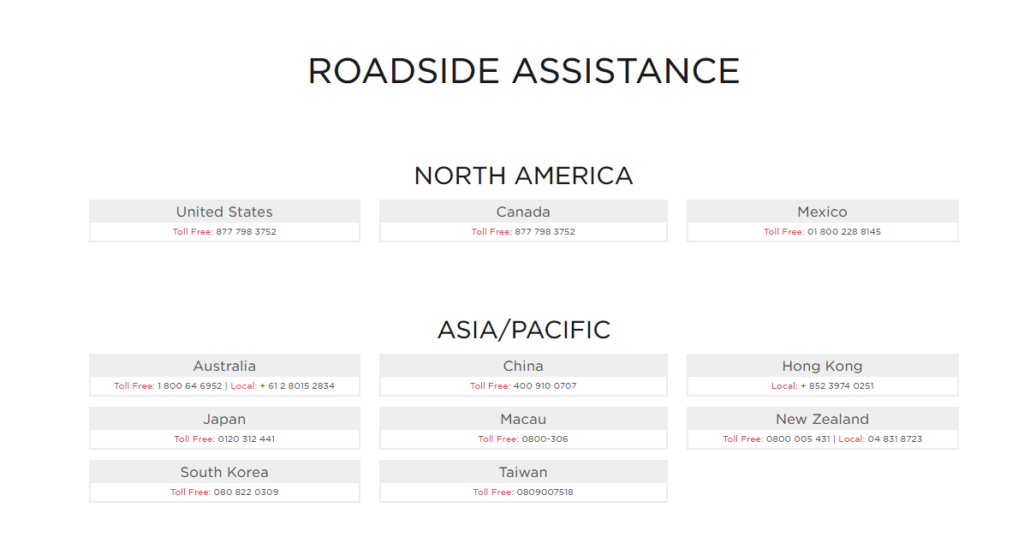 However, many Tesla owners had problems with Tesla Roadside Assistance and they wish some things are much better.
Tesla owners experiences
This is one of the experiences with Tesla Roadside Assistance:
"I was stranded on the highway 3 hours from home with a flat tire at about 3 pm on Saturady. In any other car, this is a simple inconvenience. Call roadside assistance to put on a spare or do it yourself. Unfortunately, this car comes with neither a spare nor a repair kit. Roadside Assistance is the only option if you haven't gone out and bought one. I happened to be just a few miles from a Tesla service center. I called Tesla Roadside Assistance thinking they could throw on a spare to get me going again and then I could deal with the flat when I got home.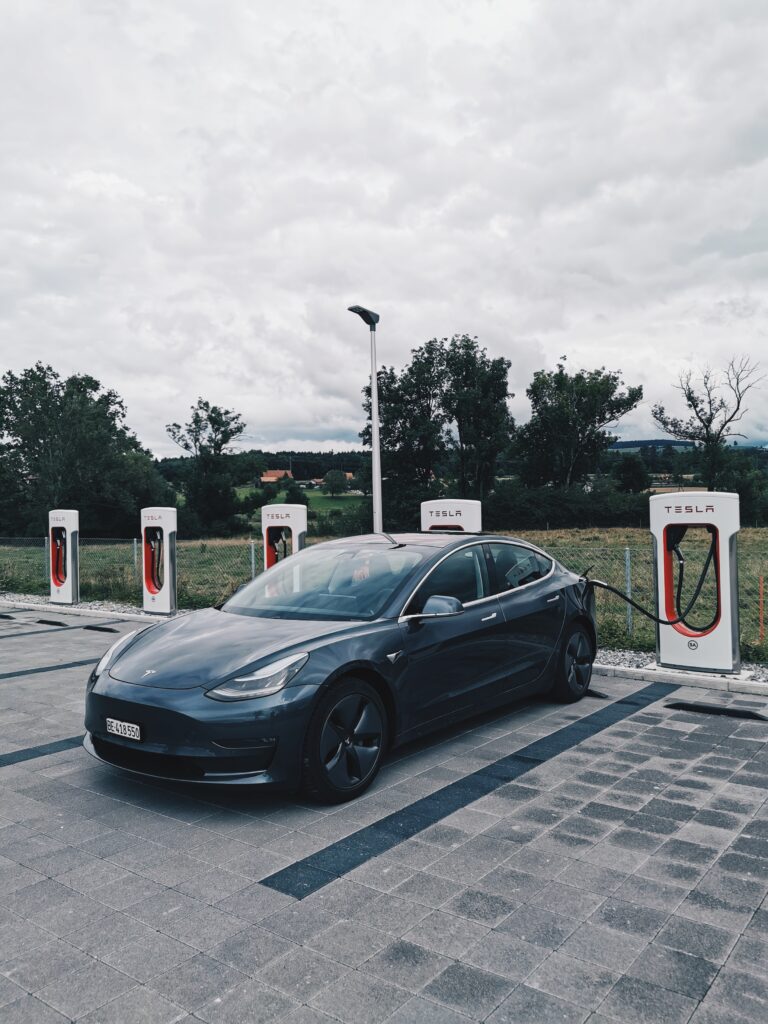 No luck. All they could offer was a tow to the service center who could look at it on Monday. Alternatively, they could tow it to a tire place of my choice but they couldn't tell me which ones would work on a Tesla. I tried 3 of them and none of them would touch it.
In the end, my car was towed away and I remained on the side of the road until an Uber could take me over to a car rental place. Now, I wait until I hear from Tesla so that I can arrange transportation 3 hours back to pick up the car.
Two days for a flat tire
I'm disappointed, to say the least. This makes me rethink just what kind of driving this car is suitable for. If this happens on my daily commute it's easy enough to deal with. Out on the highway, hours from home and with a 2 day ETA for a simple tire replacement, it's a nonstarter. Ideally, the wheel should have been replaced on the side of the road. A delay of 2-3 hours while they tow it to the nearby service center for replacement would have been cool too. A local tire place they've partnered with could do it and that would be great. Even if they had told me they could get it repaired by morning, I would have gotten a hotel room and figured it out.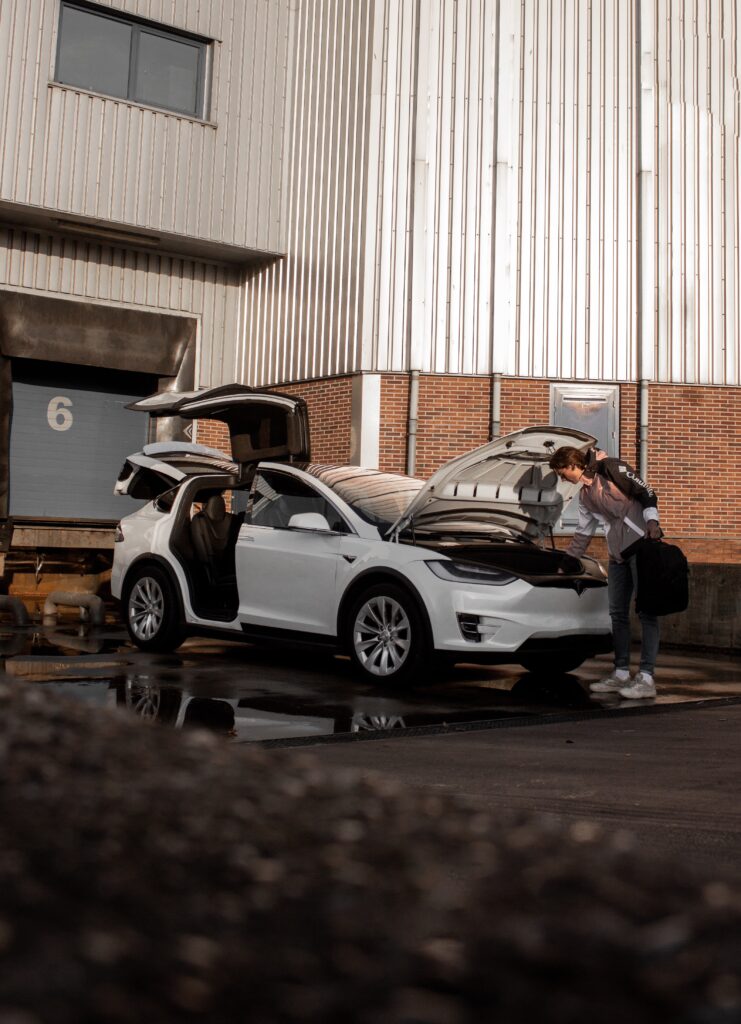 Leaving someone on the side of the road with a flat tire that can't be repaired for 2 days is unacceptable."
Of course, it's just one review, but there are many others with similar problems.
"Called Tesla Roadside service. They were pretty helpful. Unfortunately the 'tire loaner program' does not have any Model 3 tires to bring out to me. Instead they offer to tow the car 50 miles into the heart of LA traffic to a Service Center. I pass on that. Opt for a tow to the nearest tire repair shop. Tow truck arrives in about 30 minutes. He fills up my tire and it's good enough for me to drive to the tire repair shop. On my way home another 30 minutes later and battle rush hour back to San Diego. All in all not a terrible experience but I'm thinking about getting a donut spare. Maybe some kind of portable air pump. Either would have saved me ~1:30″
There are some good news
Tesla Roadside Assistance towing service is mostly very efficient, but, obviously, flat tire problems are something they need to work on. We still love Tesla and we are sure they will make the things much smoother in the future.
And the good news is that, soon, if your Tesla breaks down, you may not even have to call a tow truck. Your car will do it for you. That's something Tesla CEO Elon Musk said last year on a conference call with investors.
Musk didn't say how the service will work exactly, but he explain that if the car detect a fault, it will automatically notify Tesla. The company will send a flat-bed with a service loaner – and the ambulance if needed – drop off the loaner and pick up the faulty or damaged Tesla to make it to the nearest service location. It will minize any incovenience to the driver.
The driver will have an option to cancel the service call, but the call is not canceled, a tow truck would arrive automatically. It is logical to expect that Tesla could implement this option much easier than other automakers, as all the company's cars have a data stream back to the company. Also, the company owns its own service centers.
Elon Musk also announced that the new company's focus is to speed up service by moving repair parts directly to their service centers, rather than using regional warehouses to store it and then shipping it to the service centers.
BONUS TIP: Many people who are considering to buy Tesla are looking for the best lease option. What is the best deal leasing a tesla? Try this Tesla leasing calculator to estimate monthly payments based on down payment, vehicle model, mileage and lease terms.

If you want to know how you can make enough money to buy Tesla in just one year, you should find out how to make money from YouTube videos. You'll thank me later! 😉