It seemed that Fortnite took over most of the gaming community, and because of this, a lot of gamers have turned their sights to Fortnite. And many of them want to know how to level up fast in Fortnite. Levelling up is an important aspect of any game; it will allow you to unlock certain items and make your character stronger.
Sometimes we don't have the time or energy to grind out hours on a game to level up to where we want. Here we will show you how to level up fast in Fortnite.
What Is Fortnite
Fortnite is one of the most popular battle royale games available on PC, PS4, Xbox, Switch, Android.
The concept behind the most popular game mode in Fortnite is that you and your team will skydive out of the battle bus and land in any part of the map you want. Now once you're on the map, you and your team will have to go up against other players. 
Every match of Fortnite contains a total of 100 players. Depending if you're playing with friends or by yourself, it will be a race to find guns, loot, healing items, and ammo.
Once you and your teammates find guns, the goal is to eliminate all other players in the game and be the last team standing. While at the same time trying to run from the storm as it gets smaller and smaller.
The storm encircles the whole map, and every couple of minutes, the storm gets smaller. When this happens, players need to move within the circle to avoid taking damage strategically. 
Players can build structures by mining wood, brick, and steel. The way players do this is by taking out their pickaxe and strike items such as trees, cars, houses.
The more you hit these items, the more materials you get to build structures such as walls and ramps.
When the dust settles, and you are the last team standing, you and your teammates are crowned by the battle royal champions.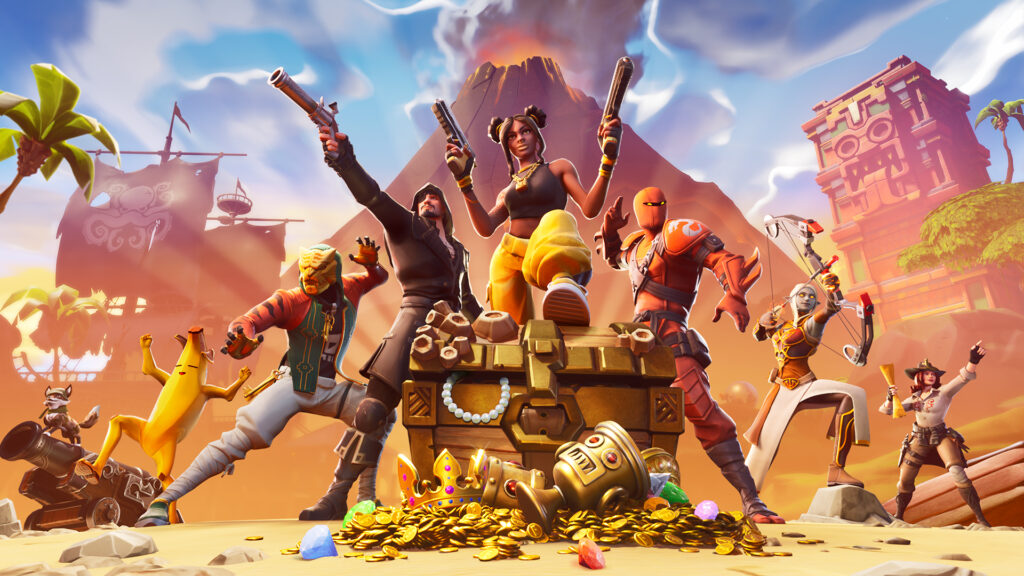 How to Level Up Fast in Fortnite
Complete Daily Challenges
If you're trying to level up faster, a great way to do so is by completing daily challenges.
Daily challenges are the task that Fortnite tells you to do, and if you complete them, then you will earn XP points.
Some of these challenges include:
Landing on certain areas of the map
Kill X many of people using a gun
Get 3 knockdowns 
Drive a car
All daily challenges differ from day to day, and once 24 hours go by, then Fortnite resets the challenges to new ones.
Some of these daily challenges offer up double the XP, but those tasks are normally difficult ones. So, it would be best to do those first. 
Once you complete all daily challenges, Fortnite will not automatically reset new ones for you. So, you will have to wait until the next day to continue gaining XP points and levelling up.
Defeat More Players
One of the best ways to gain many XP points and level up is by killing more people and winning more battle royal matches.
However, this is easier said than done. You can make sure you practice in modes such as creative and see what your weaknesses are and try to refine them.
To defeat more players, you will need to play with a good team.
One of the most common reasons people don't win battle royal games is lack of teamwork. Battle royal games are meant to be played as a team to better your chances of winning.
If you constantly play with individuals who never land with you or don't know how to play, you need to play with your friends or people who are good.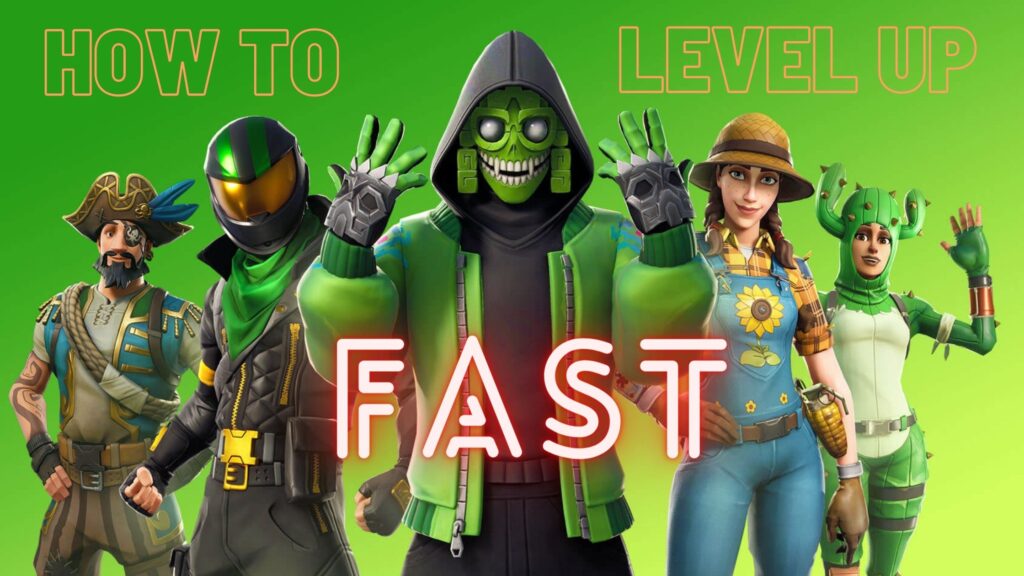 Land by the Bosses
In Fortnite bosses are scattered on the map and have their own bases.
Depending on the season the bosses can vary. In previous Fortnite seasons, some bosses were Iron man, Dr. Doom and now some of the bosses include The Mandalorian and Ruckus.
These bosses are very strong and have more health than an average enemy, and some of them are surrounded by henchmen.
In order to defeat the boss, you will need to defeat the henchmen as well, which will also give you XP points.
Once you defeat the bosses, you will obtain a lot of XP and their legendary gun or item pertaining to them.
If you use the gun or item correctly, you will be able to kill more players and be closer to winning the match.
Complete Missions and Weekly Challenges
Like daily challenges, weekly challenges are the task that the player will need to complete to gain XP points.
You don't have 24 hours like the regular daily challenges here you will have a full week to complete these challenges.
A great thing to do is to ask a friend to join your squad and together you can help each other on completing these weekly challenges.
Mission, on the other hand is different from weekly and daily challenges.
Fortnite missions are objectives that you will need to complete, but there is no time frame.
Sometimes in one mission, you will have 7 objectives you will need to do in order to mark the mission complete. 
Each challenge will give you 52,000 XP, making you earn 527,000 XP points every week if you do all the challenges.
If the Fortnite challenges get tough, you can also ask a friend to help you, or you can go on google or YouTube for guidance.
Conclusion
I hope you got the point how to level up fast in Fortnite. Whether you're a skilled player or a casual player being able to level up fast is beneficial for everyone. By following these steps, you will be able to level up faster than ever. 
BONUS TIP: If you are also fan of Minecraft, you can check our guide to every achievment in this popular game.