If you are searching for Supremseo reviews, so you probably know what you're looking. You know it's about group buy SEO tools platform and you're wondering is Supremseo safe and worth buying. We will tell you about it in this Supremseo review
Just in case you don't know much about group buy SEO, I'll give you a short introduction, if you know what's going on there – just skip the next two or three paragraphs.
Group SEO buy is a practice where multiple users buying one SEO tools as a group by sharing the same account and, on that way, reducing the costs drastically. Instead of paying $100+ per month for using one premium SEO tool, you can use advantage of group buying and pay just as little $7, $8 or $10 per month.
Why do you need Supremseo review?
Then, why would anyone buy a full subscription when you can buy group buy? Well, there is a catch, of course. Using the group buy will bring you some limits in daily usage of the software. You will mostly have just certain amounts of actions allowed on daily basis, what is logical in this case, but for average individual needs, it should be more than enough. The other thing is that some of these servies are scummy and not very reliable, so it's very useful to do the research and check the reviews.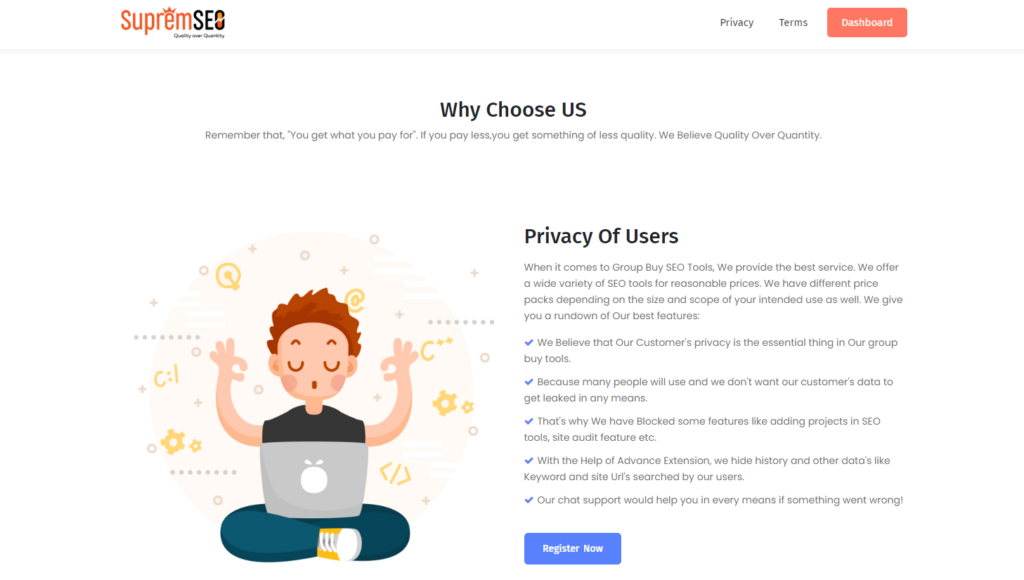 Saying that, I have to admit I could really benefit from using it, as you have an access to the premium and expensive SEO tool for a fraction of the price, especially with buying combo packages – several premium SEO tools for one – really good price. Let's get to business then. This is an honest Supremseo review and my impressions and experiences using this platform.
I picked their name on one high-profiled forum for internet marketing and I gave it a chance. I really have to stress out that I don't have any relation with them and I don't have any benefit from this article. It's just an honest Supremseo review.
7 great SEO tools
I was sceptical in the beggining, as I never heard about them before and I did a small research. I didn't find any alarms about them, so I subscribed for their ahrefs service. You are probably aware how valuable and good is ahrefs in the world of SEO tools. The price is $7.60 per month.
Their website is really simple and smooth, you just need to sign up and in the dashboard you have your active subscriptions and those you can still buy. What I like is that they really know how to do a job.
They only offer 7 the most valuable SEO tools and that's it. No dozens of software offers, tools you've never heard of. You can buy: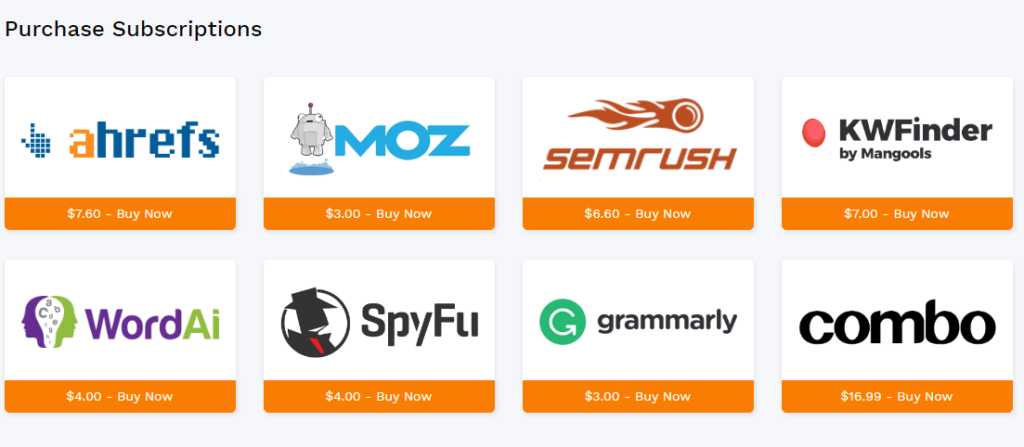 And that's the best list you can buy if you have big plans with your blog(s).
Also, they offer combo buy for $16.99 – what means that you will get all these 7 tools for that price.
As, I told you before. It's not everything great, you have limits for every tool you are using, but Supremseo are really transparent here. You are warned about limits with every tool you buy and you can decide is that good enough for you.
BONUS TIP: There are many copycat services on the web who use the same company name, but on different domains. It's the same with Supremseo. The service I am using is supremseo.com and this Supremseo review is about them only. So, watch out for the same name services on the .net, .org or other domains.
I was perfectly fine with 15 domains searches and 30 keyword searches for ahrefs and during my subscription time I reached the limit only a few times.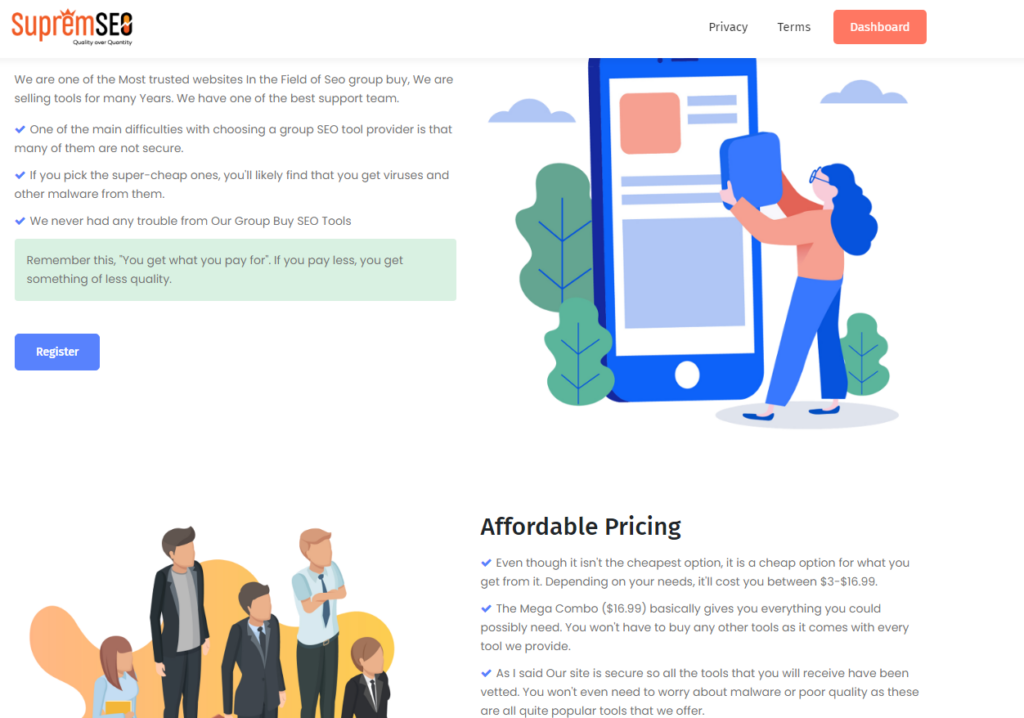 What I was also happy about was their customer service. I asked their help five times through the live chat (Facebook Messanger widget) and every time they responded almost instantly.
I switched to a combo package and I am very happy about it. My web projects are in the early phases and I think paying 16.99 for 7 premium SEO tools will suit me for some time.
This tools are going to be very useful not only if you are doing on a website project, but also if you are working on a YouTube strategy to make money.
If I will be lucky enough to break the roof with the traffic, I will then think about switching to some more private subscriptions.
Summary
Reviewer
Review Date
Reviewed Item
Supremseo group SEO buy service
Author Rating





Software Name