Have you ever been caught in an urgent situation where you need, but you are stuck with uber due to invalid payment? Then you are not alone. I have been in such a situation before where Uber won't accept my debit card. It's quite infuriating, and to make it worse, there is no customer care person to seek assistance.
'Uber payment method is invalid' is a common occurrence, especially to those without the American credit/debit card. And considering you cannot get a credit card overnight just for Uber, you must understand what's causing this error message and how to rectify it.
What's the cause of the decline?
When ordering an Uber and the following error messages pop up, it means you have no access to these services until your payment method is up to date.
An error occurring while processing your request
Invalid payment method or update your settings for billing
Card declined of request failure
The above messages are frustrating, especially if you urgently need an Uber ride. And the worst part is the difficulty of resolving this matter immediately. However, there are other error messages or declines that are minor. If any of the following reasons is the reason why you can access Uber, then all you have to do is update the payment method or add a new one.
Your account balance is insufficient
Expired debit or credit card
Incorrect card number when entering
What should you when Uber payment method is invalid?
If all the possible solutions are still not working in your favor, the best course is to get a new payment method. Meanwhile, consider the following solutions and updates for the above challenges:
If the payment decline issue is an incorrect card number when entering, you can resolve this immediately. All you need to do is update the card number with the correct one in your app payment menu.
If the cause of the issue is an expired debit or credit card, you can resolve this issue immediately if you another working card. All you need to do is update your account with the new card and remove the old one.
The error message may also pop up due to overspending beyond your limit. In such a case, just contact your financial institution and request a limit extension. Alternatively, you can use another card this platform supports.
In scenarios where fraud logic is the cause of an invalid message, there is a need to update your payment. Furthermore, you can get in touch with your financial institution for further details.
If the cause is insufficient funds, then take steps and load it with enough money. After that, you can order for Uber with no worries about the invalid request.
For those who are visiting abroad, it's important to get in touch with your respective banks. Ensure your card is updated for international transactions or you can get "Uber payment method is invalid" message.
Suppose you might have lost your card before and report it to the bank. Then your bank is the one rejecting all your payments. Thus, you need to reach out to your financial institution and let them know that your card is no longer lost.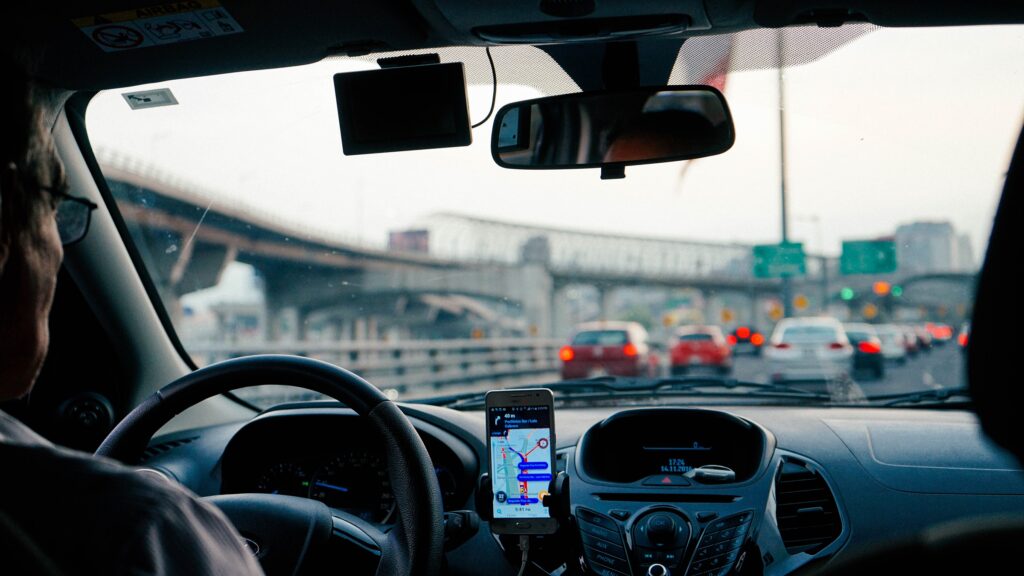 Did you know you can use Uber without a card?
Many people misapprehend that you have to own a credit card for you to ride on Uber. But that's not the case, you can order for a ride and pay for it with a checking account through PayPal. Furthermore, they also support a variety of digital wallets like Google pay, Android pay and Paytm, among others.
And in certain regions like Africa and Asia, cash is accepted for payment. Therefore, if you don't have a credit card or keep receiving the message "Uber payment method is invalid", let's look at the alternative payment options:
is an alternative to credit/debit cards in paying for your ride. However, you have to ensure it is accepted by the Uber. That said, ensure you link your PayPal with your bank account or checking account. Paypal as a standalone without linkage to a bank account is not acceptable by this platform. With this method, you don't need a credit card.
At first, confirm whether this form payment is acceptable by the Uber in your region. Currently, this mode of payment is not permitted in Europe and North America. Therefore, click here and check if your city among the lucky few with Uber that accept cash payment.
With a digital wallet, you can either use Android pay or apple pay when booking and paying for an Uber. However, you can also access it if your iPhone is version 6 or Android 4.4 at least. This service is convenient in such a way that you will not need to use your credit card directly.
However, you will still need to connect it with your account in any of these two platforms. With digital payments, there is no need for you to give out your credit number during payment. Just link it to either Android or Apple pay, and you are good to go.
This is another viable form of payment if you don't have a credit card. If your financial institution offers cards with Mastercard or Visa logo, then you can use it to pay for your ride. These kinds of cards are acceptable by Uber, and you won't have to worry about invalid payment messages. However, it doesn't have any of these logos, then Uber won't accept your debit card.
You can still use prepaid Mastercard or Visa debit card for those with no debit card from their financial institution. However, there are many types of prepaid debit cards out there in the market. Therefore, consider sourcing yours from a reputable store, e.g., Walmart, Target, Rite-Aid Pharmacy, or Walgreens pharmacy, among others.
Final Take
Therefore, if your Uber payment method is invalid, you can apply any of the solutions provided above. But first, understand the cause of payment rejections before applying the right measure. Alternatively, you can use any of the above methods if the invalid payment error persists.