You know we can discuss about Tolkien's world for a long time, hours, even days, but I won't take much of your time as we both know what are you looking for. Elvish translators! Well, we've been digging the net for some time to find the best Elvish Translator tools on the market. Free to use, of course. Not only on the web, but we also checked the app stores.
ELVISH BASICS
Elvish is a Middle-Earth language created by Tolkien and it is used for communication between the Elves. These characters are hugely popular after having an important role in The Lord of the Rings and The Hobbit books and movies. There are many people who are looking to learn Elvish language or just simply looking to find a proper tool to translate their wise words to the Elvish language.
DID YOU KNOW: In Dungeons and dragons 5th edition of the game the character can speak a dozens of different languages and Elvish is among them. These are called 5e languages or dnd languages. FIND MORE HERE
ELVISH TRANSLATORS
This Elvish Translator is not a website but an Android app you can use on your mobile phone or tablet. You can use this app to translate words, sentences or phrases to Elvish. You can also save everything you translate to you device in the gallery section. User experience and interface is very easy and smooth, you won't have any problems using it. You can also easily share your translations on the social media platforms like Facebook, Twitter or Instagram.
Another free app for the mobile devices, but this time for IOS is coming from the designer David Sanchez Arroyo. Similar like Elfic, you can translate words, names, sentences and even some short phrases. You can also save it in the image gallery and share it on the social media networks. The reviews are not all positive, users are stressing out some downsides like the poor interface and limited functionality.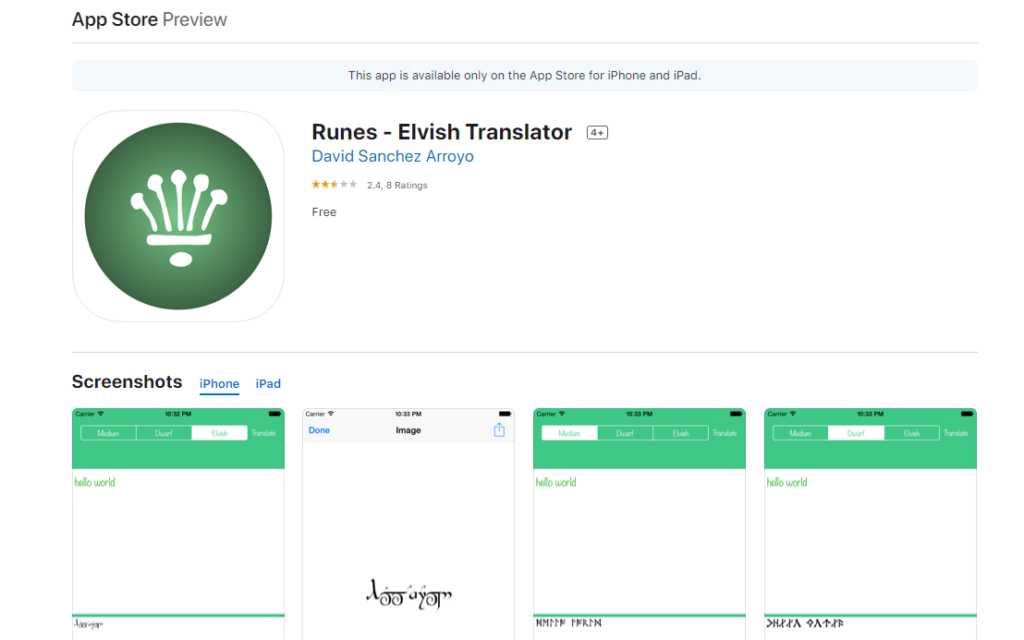 The app is English to Elvish (sindarin) dictionary with precise word search. People who ar interested in Tolkien's writing and elvish language will find this app very useful. Also the app contains englisn-sindarin phrasebook.
There is a free and paid version of the app. In pro version you will be available additional phrases in phrasebook section.
This is very useful website if you are looking for Elvish translators. It's the website dedicated to Tolkien's languages with a focus on the elvish languages. This website is dedicated to Tolkien's languages, with an emphasis on the elvish languages. The dictionary contains 82601 words, 45905 active glosses and 59 phrases. There is also a big community supporting this website and maybe you can join as well.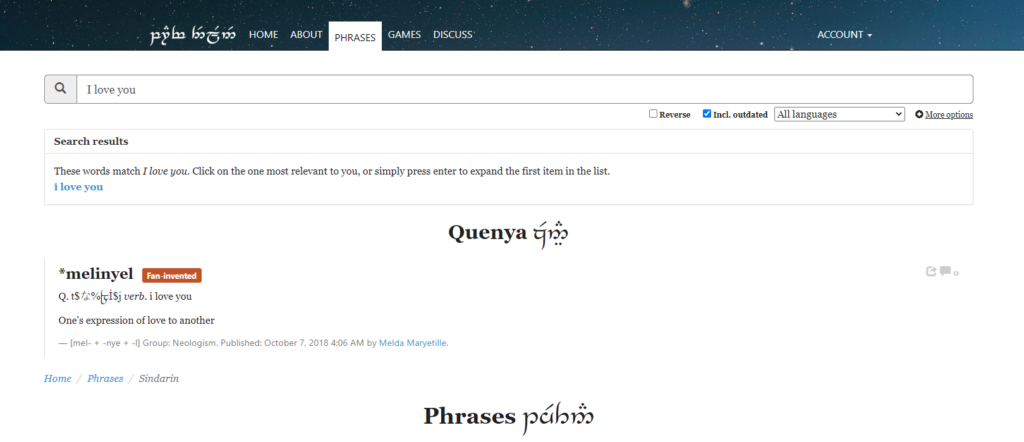 Don't make you fool the simple and basic layout of this website. It's about one of the most efficient and most comprehensive Elvish translators on the web. It's also among the simplest translators on the market, but you will find that as an adventage. The site is so easy that you will learn to use it in seconds. You just need to type in text you are looking to translate and "voilà" – the job is done.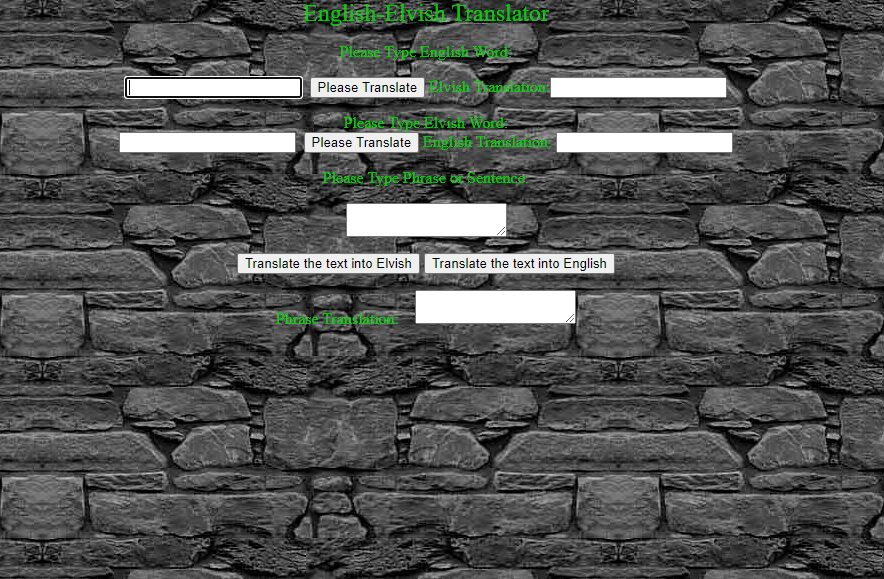 We come to an end of this guide, if you know any good Tolkien forum where we can meet and chat, let us know! Until then… 😉
Our site is supported by its audience. When you purchase through links on this site, we may earn an affiliate commission. Learn more