Every week, new entrepreneurs keep on seeking advice on beginning a new business. One of the most frequent questions being asked is, "Do you need a business license to sell on Amazon."
You don't need a business license to sell items on Amazon as most things sold on Amazon are not federally regulated. Many items sold online are consumer products that do not need the government's okay and can be sold without obtaining a business license. Some other platforms for marketing your items, apart from Amazon, that do not require a business license, including Facebook, Shopify, eBay, Etsy, and even Craigslist. You can easily purchase items or even sell on these sites without acquiring a business license.
As an Amazon seller, you need the following things to get started;
Your business name, address, and contact information.
Credit card with a valid billing address.
Phone number where Amazon can reach you if necessary
Your tax identity information.
In what cases do you need a business license to sell on Amazon
Generally, a business license always offers you an opportunity to run your business within a particular area. It indicates that you have the government okay to operate in the town, state, and even a specific country and you can sell the items that are federally regulated. The government always likes to check many things and having business license and permits to keep track of what is taking place is often very useful.
The fact that you have an online business sometimes is not an exemption from having a business license. Your license will depend on what products you are selling and all your business needs. You need to know what law applies to you depending on your country since different countries have different rules. It will feel very sorry to work much more challenging and end up being slapped with a huge fine simply because you did not know the right thing to do.
It does not matter if you have an established e-commerce business, a good idea for a new product, or just a passion for selling; you need to follow some steps to start a business on Amazon.
Before you begin your business on Amazon, you first have to select a selling plan, consider your selling strategy, and generate a seller account later. Selling online on Amazon is an adequate and straightforward manner of reaching many potential buyers, whether you sell much or less.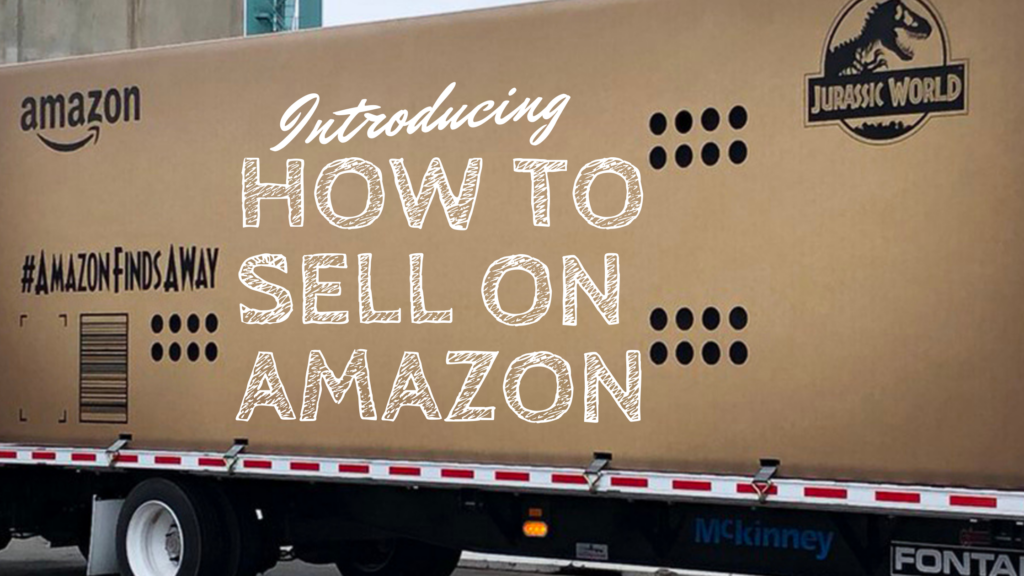 If you are wondering how to start selling on Amazon, here's step by step guide to follow;
Register your seller account.
To become an Amazon seller, prepare your tax information, GST Number, and PAN, depending on your category. You should also have an active and valid bank account. Immediately you have registered your account, and you will be able to access the seller central, your single- stop portal for all your selling requirements.
2. Upload your listings.
After registering to sell online, you will need to list your products. You can use either the easy to use the listing tool on seller central or list through the seller app. If you want support with the photography of the products and cataloging, for instance, or anything related to the listing, you can hire a professional always from a third party.
3. Customers see and buy your products.
Through listing your items on Amazon, you can reach thousands of customers and businesses daily. Additionally, if Amazon fulfills your listing, they turn out to be eligible for prime. You can always advertise on Amazon with sponsored products and focus on customers who are essential to you.
4. Deliver your products to the customer.
When there is an order for one of your products, Amazon will always inform you through your email address and your seller Central dashboard. If you select "Fulfillment by Amazon," Amazon will always take care of the customers' storage, picking, packing, shipping, and inquiries.
If you are not on FBA, the products will be picked from you and directly delivered to the customer through the Amazon's world-class delivery service. Nevertheless, suppose you are a seller or an owner of the shop who can give orders the same day or the next day to the customers in your local area using your delivery associates or partners. In that case, you can unlock prime benefits for select pin codes with local shops.
5. Receive your payment.
Amazon seller fee will be deducted from your sales money, and it will be deposited securely into your bank account every seven days, with Pay on Delivery orders as well.
In summary, Amazon's business has grown widely since it started. It is among the most famous business channels for online retailers. Nowadays, Amazon is quickly maturing every aspect of its business, such as content, inventory, search advertising, display, targeting, reporting, and even video.
The boom of the internet has contributed a more significant part in the success of the Amazon business. Amazon has utilized its internet market area to help consumers, and third-party retailers buy and sell goods correctly from their home comfort. Amazon always focuses on delivering the same day a customer is purchasing goods to avoid inconveniences.
To be a successful Amazon seller, you need to research the potential niches before deciding what products you want to sell. You also have to understand the pricing, cost, and fee; you will ensure the business operation inventory management and forecasting included are in better shape. You will make it through if you get expert knowledge of marketing, branding, and advertising; you should avoid complacency and leverage cross channel promotions.
Conclusion
We hope we helped you find the answer to your question, "Do you need a business license to sell on Amazon". Before you begin an Amazon business, you should select a selling plan to pay a certain amount every time you sell an item. Amazon selling involves various steps, including; registering your seller account, uploading your listings where customers will see and purchase your products, make deliveries to your customers, and finally receive your payment. Amazon is one of the easiest businesses to start selling your goods despite your location. Good luck!