Millions people across the globe have downloaded Audible and they are ready to sit back, relax, and listen to their favorite book. It's our favourite platform for listening audiobooks and it's really convenient and user friendly. Audible's huge size and big popularity means that most audiobooks are available in the app. Some audiobooks are even exclusive to Audible. You are also not limited to audiobooks, as Audible includes other forms of audio media, such as podcasts and some perfect tracks for meditating.
In short, Audible is a mobile Amazon audiobook and podcast app, which is where you can binge your favorite podcast or listen to audiobooks for a $7.95 a month for Audible Plus or little less $15 a month for Audible Premium Plus.
Unfortunately, sometimes unexpected problems occur. This one was noted by many users. Every couple of minutes or so, the Audible keeps pausing, and the listener would have to go back to the app and resume what they were listening to, and the cycle would repeat.
Whether you're a book worm or someone who enjoys listening to podcast, going back and forth with the Audible app so it won't keep on pausing has to stop, and here are the solutions.
What to do when your Audible keeps pausing and stopping
Check Your Phone Case
If you have the Audible app open and you're just sitting back listening, and all of a sudden, whatever you were listening to just paused. Anyone would sit up and be confused as to why. Maybe, it's your phone case. Although this is a less likely scenario, it could've happened to you.
With some phone cases that come with a built-in screen protector moisture tends to seep through between your phone and the screen protector. When this happens due to moisture buildup, your phone may recognize that you are pausing the Audible app.
So, if your Audible keeps stopping and you have a phone case with a built-in screen protector, then consider taking the phone case off and clean it, and testing it.
Uninstall the App and Reinstall
It may be obvious, but if the Audible keeps pausing or stopping at random moments, the first step you should do is try to uninstall the app and reinstall it.
By doing this, hopefully, the app will be able to reset itself and remove any bugs that are associated with the app that is making Audible keep pausing.
If you're worried that you will lose your credits by uninstalling and reinstalling the app, you don't need to fear. Once you install the app back, you will need to sign in, and when you sign back into your account, you will have all your credits and resume listening to your favorite audiobook or podcast.
DID YOU KNOW: You can share your Audible books for free with your friends and family. There are at least three ways you can share Audible books, we have explained everything HERE.
Make Sure you have the Latest Version of the App
At times having an old version of the app may cause bugs and other types of problems that make the app not run as smoothly, or in some cases, the Audible app keeps on pausing.
When apps have constant problems or bugs, what the app developers do is release an update that offers a patch to the said problem.
Now sometimes, the patches won't contain all the solutions to the problems the app has. It may take time for the developers to release an update for a specific issue. That is why it is important to be patient and continue to contact the app developers about the problem.
In terms of Audibles continuing stopping or Audibles playback failing of your podcast or audiobook, make sure you have the latest version on your phone. To do this simply:
Step 1: Go to your app store, whether its Google Play or App Store.
Step 2: Click on the search tool.
Step 3: Type in Audible and click on the Audible app.
Step 4: If you see the tab "Update" then click on "Update and wait for the app to update.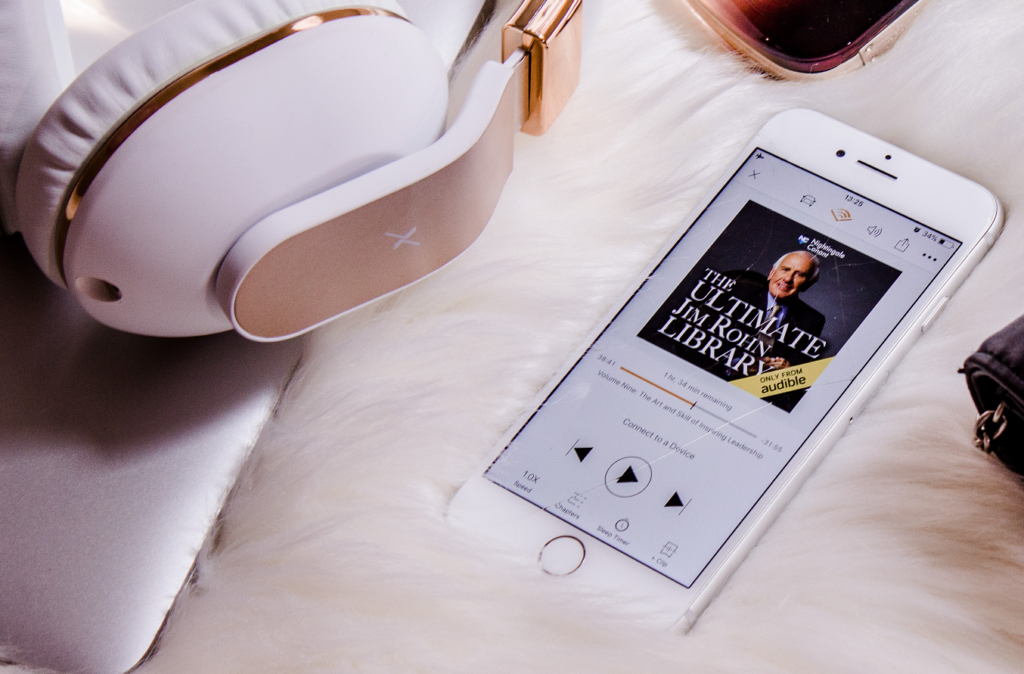 Uninstall Any Unwanted or "Sketchy" Apps on Your Phone
The reason Audible might be giving you playback problems might be due to a third-party app that you've installed, and it might be messing with your phone.
Some third-party apps that you install might cause viruses to your phone or give your unwanted phone bugs. Typically the third-party apps you should be worried about is when you are online, and a random pop-up opens and tells you to install this app. By doing so, you are putting your phone and your information on your phone at risk.
If you don't need the app then the best bet is to simply delete the app. Some third-party apps you should be wary about are apps such as keyboards, emoji apps, clean sweepers, longer battery apps, and more.
Before you download apps, make sure they are legitimate and read the reviews left by customers. By doing this, it may fix the problem Audible is having that it continues to pause.
Clear Your Cache
When an app gives you problems like how Audibles keeps pausing, it is important to remember to clear your cache frequently.
Information from the app is stored and saved in the cache.
When a lot of information is stored, it may cause problems to the app and slow down your computer, phone, or tablet. If the cache is deleted, it will help the device troubleshoot, increasing the loading time and enhancing the performance. With the information gone, a new version of the app can be retrieved.
To do this on an Android phone simply follow these steps:
Step 1: Go to settings.
Step 2: Click apps & notifications.
Step 3: Click to apps.
Step 4: Scroll down until you see Audible and click on the app
Step 5: Go to Storage
Step 6: Scroll down and click on clear cache and clear data
Conclusion
Once you complete these steps, quit the Audible app and open it once more and check if there is an update. If not simply log in, use the app, and you should not be experiencing any problems of Audibles playback failing.
It's annoying to go back and forth with the app when Audible keeps pausing your audiobook or podcast. By following these quick fixes, you can go back to listening to your favorite book without worrying if Audible pauses the audiobook.
*Our site is supported by its audience. When you purchase through links on this site, we may earn an affiliate commission. Learn more