If you're a regular Audible member, you may already know how the Audible subscription works. At the end of each subscription period, your account will be automatically billed for the following month. But what if you don't want to be billed for the next subscription period? How to put Audible account on hold ? Do you need to cancel your Audible subscription?
If you cancel your subscription, you will lose all membership benefits and any unused funds in your account. Instead, you can put an Audible account on hold.
If your Audible account is put on hold, you will not be charged and your balance will remain unchanged until your account is restored. You will receive most of the Audible benefits even if your account is on hold.
Audible users can put the account on hold for up to 3 months at a time. The question is: How to put Audible account on hold? One of the ways to do it is to contact Audible customer service and ask them to help you hold your account. But, in the part below you will learn how to pause audible membership yourself rather than contacting customer service.
Currently, there is a 30-day Free Trial. You don't need to pay anything now, just sign-up for a Free Trial and your first 30 days is on them. If you already have the account, you can recommend this option to your family members or friends. You can even share the audiobooks easily.
The difference between putting an audible account on hold and canceling an audible account?
The biggest difference between pausing and canceling membership is that canceling the subscription means completly terminating your account and all unused credits, while putting an Audible account on hold means you can still take advantage of many benefits, such as exclusive member-only savings and 30% off additional audiobooks. You will not be billed for your monthly membership fee until membership is restored.
At what point you need to put an audible account on hold? And how to put Audible account on hold?
This depends on if you can re-subscribe to Audible. For example, if you're planning a long vacation or business trip and you don't have time for audiobooks during that time, you can pause audible membership and put the account on hold.
Or you just feel like you've already collected too many audiobooks to listen to over the next few months. You can put an audible account on hold and switch back to Audible after completing the books. Putting an audible account on hold means you don't want to waste money on things that are already beyond what you can consume.
What you need to know before you put an Audible account on hold
Your Audible subscription can be paused every 3 months for a maximum of 12 months. For example, let's say you've suspended your subscription for two months from April 1st. If your subscription restarts on June 1st, you won't be able to put it on hold for another 12 months duration from the first billing recovery date which is June 1st.
At the moment, you will no longer be able to pause your membership subscription from the Audible app. You have to do this on the Audible official website.
Putting an audible account on hold doesn't mean you are canceling it. If you cancel your Audible account, any unused funds associated with your account will be canceled with your membership.
If you pause your audible membership you can restart your subscription at any time. You will not lose any previously purchased audiobooks when you pause your subscription. Once you've bought an audiobook, you can keep it forever.
If you put an audible account on hold, you will not be billed for your subscription and you can continue to use your remaining credits. But note that you won't have access to the Audible plus catalog when on hold until your membership is resumed.
You can still use credits to listen to books you've added to your library and purchase individual books on Audible.com without a subscription. Your username and password remain unchanged when you hold your account.
You can change your mind about putting the account on hold and re-enter membership at any time.
How to pause audible membership?
Of course, you are wondering how to put Audible account on hold. There are two methods for audible pause membership which are either contacting customer care or doing it yourself.
Contact Audible Customer Care
There are a few things to consider before you can pause audible membership. First, audible pause membership is not available for subscriptions that started before 2006 or for plans that do not earn credits. Second, after audible pause membership, you need to wait 12 months to take another break. Last but not least, you can always resume your subscription if you want.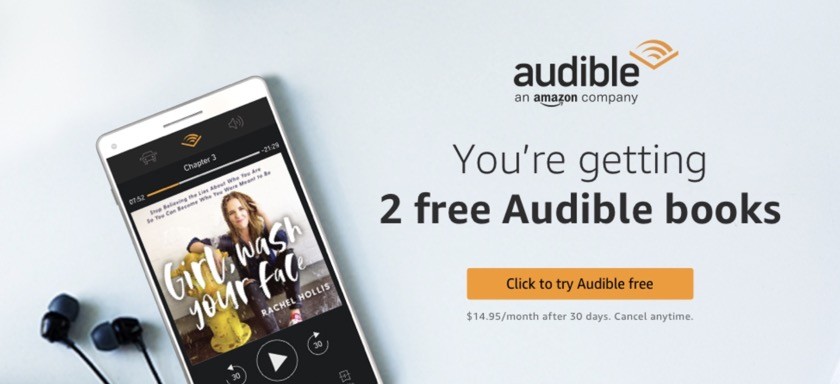 You can then call Audible's customer service representative and request that your subscription be put on hold. They review your account and go through the plan options and in no time your membership will be paused
Pause Audible membership yourself
Step 1
Sign in to Audible on the desktop website
At the moment, the audible pause membership can only be done from the official website. So log into Audible.com on your PC. Hover over your username and click on "Account Details" from the drop-down menu.
Step 2
Go through the cancellation process
When you get to the membership details page, you will see the "Cancel Membership" option. Click on it and you will see a box to select the reason for the cancellation. Click on "I'm not using it enough" and the next click is "Proceed to cancellation".
Step 3
Select "Suspend Membership"
After that, you will be redirected to a page with 2 offers: switch to an Audible Silver subscription or suspend membership. Select the latter and your membership will now be on hold for 30 days, 60 days, or 90 days, depending on your choice.
Remember, even if you reactivate it immediately, you cannot suspend your subscription for a year.
Note that this method is a tested and trusted method to pause Audible membership. At the end of this article if you are can't get how to pause audible membership yourself, you can contact Audible customer support for more help on how to go about it.
Conclusion
We hope we helped you understand how to put Audible account on hold. Regardless of the reason, Audible members with monthly plans can put on hold their account every 12 months. This break can last from one to three months. This function is not available for memberships that started before 2006 and for which no credits are awarded.
Our site is supported by its audience. When you purchase through links on this site, we may earn an affiliate commission. Learn more