It's not uncommon that the Audible users can't find their audiobooks in Audible library. After doing some research we came to several potential reasons why is Audible book not showing in library.
Amazon's Audible is the best subscription option in the world for audiobooks and podcasts. Not only they are offering fantastic content on their powerful platform, but Amazon invested a lot of their sources in the segment of voice-activated technology. Alexa and Amazon Echo products are the results of their future trends vision. Amazon not only understands trends, but they are also creating it and they believe that the voice will follow as a next big platform after smartphones. That's why they continue to make innovations in both – voice and mobile platforms.
Results of the recent national survey in the United States showed that the average number of audiobooks listen in one year increased from 6.8 in 2019 to 8.1 in 2020. It is an obvious sign that audiobooks are a really fast-growing segment in publishing. The most popular audiobook genres are Mysteries and Thrillers. Around 57% of frequent audiobook listeners are younger than 45, which is a 6% raise from 2019.
Audible book not showing in library
Let's get back to your problem. Assuming that your payment was completed we have three the most common reasons why your Audible book is not showing up.
We will start with the most common reason and if it doesn't solve the "Audible book not showing in the library" problem, the one of the next two certainly should.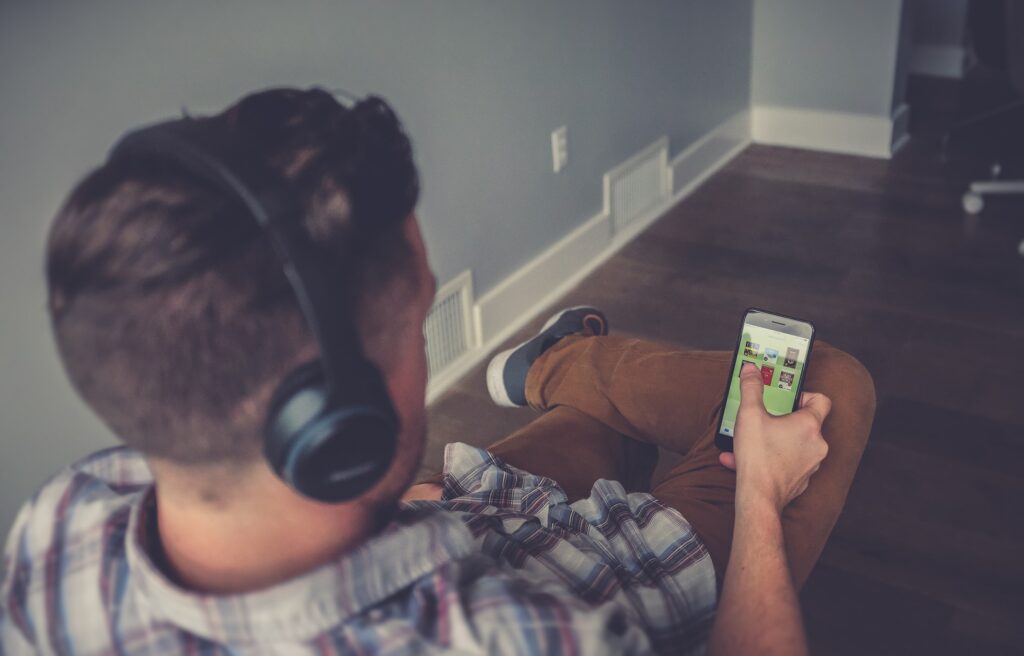 Refresh Your Library
Run Audible app -> Select TITLE -> ALL TITLES in the Library section
Swipe down until you see the spinning circle
If you still can't see your title, you might have to do a full library refresh
Run the app -> Select HOME
Tap the gear icon
Select DOWNLOAD
Tap REFRESH LIBRARY
Select SETTINGS in the top left corner
Tap < and then X
Tap LIBRARY
Select TITLES followed by ALL TITLES
If you have an Android device
Run the app -> tap MENU
Select SETTINGS -> HELP&SUPPORT
Tap FULL LIBRARY REFRESH
Sign out and sign-in
Sometimes you just need to sign out from your account and sign in again. Just in case, you can restart your device.
BONUS TIP: There are at least three ways you can share your Audible titles with your friends and family. Read our full guide.
Use filter options
If your issue with Audible book not showing in the library still exists, you can try the filter methods. With the filter options in Audible you can change the way you see the titles in the app. In this case, it would be useful to sort the titles in order by recently purchased so you can check if your new title is there.
Change your marketplace
For some user changing their marketplace help to solve the "Audible book not showing up" problem. You can change your marketplace in the Audible app, just follow the instructions below…
If you have an iPhone and iOS
Run the app -> tap HOME followed by Profile icon in the top
Select the gear icon
Scroll down and SIGN OUT
Select SIGN IN
Select MARKETPLACE
Choose a marketplace
Tap SIGN IN
If you have Android device
Run the app -> select left navigation MENU
Tap SETTINGS
Select SIGN OUT then OK
From the main screen tap MARKETPLACE
Choose a marketplace
Select SIGN IN
If you have Windows 10 app
Click SETTINGS -> SIGN OUT -> OK
From the main screen select MARKETPLACE
Choose your marketplace by clicking on it
Tap SIGN IN
BONUS TIP: Let your friends know that they can start an Audible membership HERE and get their first 30 days and TWO AUDIOBOOKS for FREE.
---
The other possible reasons for your "Audible book not showing in library" issue:
Audible was unable to receive the payment from your default method of payment
The button Complete Purchase was never clicked on the final page of the checkout
There is a slight delay in processing after purchasing a title
You were not signed into the Audible account that made a purchase
In the pre-order was canceled and the purchase was not successful, the audiobook will not show up in the library.
DID YOU KNOW: If you need to cancel your pre-order, you can do it by going to My Audible Pre-orders and then Cancel. If you pre-ordered the audiobook with your credit, the credit will be back to your account right after the cancelation.
Our site is supported by its audience. When you purchase through links on this site, we may earn an affiliate commission. Learn more