Our site is supported by its audience. When you purchase through links on this site, we may earn an affiliate commission. Learn more
The love for enchanting and immersive narration has been with us from the beginning. And this dates back to our childhood as we loved the great stories from our grandparents. Not forgetting, there are several occasions in our time in school where the teachers would narrate a great story or encourage you to narrate one for the class.
That said, this tradition extended to the radio as early as the 1930s with the nightmare stories by Arch Obler's. According to various researches on the education side, audiobooks are quite beneficial and enhance confidence, fluency, and phonemic awareness.
Most expensive Audible books
Audiobooks stimulate mind relaxation, invaluable resources, and very important when it comes to education. Unfortunately, they are more expensive. In this case, we will have a look at the list of the most expensive audible book.
You can find ALL these books at Audible official page and if you click on the links below, you can find the special discounted price, as we are Audible partners.
1. Pimsleur Language Series

Price: $100-173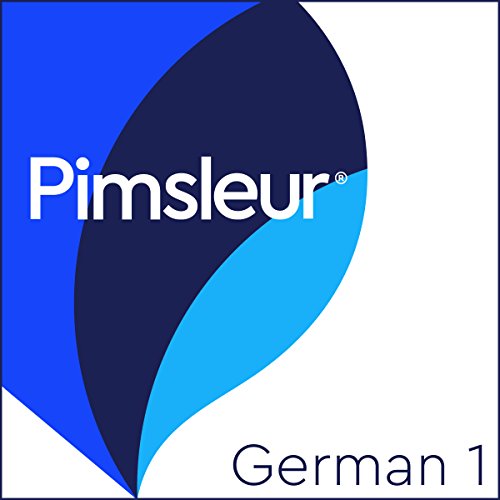 Pimsleur Language Series stands out as the most expensive Audible books on Amazon and our list. Written by various authors, the price may vary depending on the language. If you are thinking of adding a new language to the ones you know, consider Pimsleur Language Series. That said, this audiobook is the most expensive when it's for Italian or Arabic language at $173.27. However, you can also get a better deal if you want to learn Chinese – at $113.35.
2. Foundations: AN Overview of Systematic Theology


Price: $122
Author – R.C. Sproul
Narrator – R.C. Sproul
Foundations: An Overview of Systematic Theology is one of the most expensive audiobooks. It's a great choice if you are into theology. It will provide you with a clear understanding of the Bible's scriptures according to the current world.
It's therefore an excellent choice for those who want more knowledge about biblical scripture. Some of the things it addresses include the bible, church, sin, and even humanity's genesis, among others.
3. Ulysses


Price: $120.74
Author – James Joyce
Narrator – Jim Norton
This audible book is one of the most expensive audible books and stands out as the best novel in the 20th century, according to many people. It's a great story about various characters on Dublin's streets by James Joyce, an Irish writer. Stephen Dedalus and Leopold Bloom, who is the main focus who embark on a journey on 16th June 1904 on the street Dublin where they eventually meet each other. Also, expect a parallel infusion of novel and poem in the experience of these book characters.
4. Truman


Price $108-115
Author – David McCullough
Narrator – Nelson Runger
Truman audible is an exceptional masterpiece about a heart-moving biography of the 33rd President of the United States, Harry S. Truman. Even though it's among the most expensive Audible books, it's an excellent choice for people who love politics or political science. It covers the entire life of Truman from his birth town, businesses, and even political career. It's a great inspiration as it showcases a man with unusual strong character and vitality.
BONUS TIP: For a limited time only you can sign-up for Audible HERE and get your first 30 days and TWO AUDIOBOOKS completely for FREE.
5. Our Mutual Friend
Price $107
Author- Charles Dickens
Narrator- David Timson
If you love an excellent narration filled with characters, then Our Mutual Friend will amaze you. It's designed for your satisfaction with all you could imagine. In the beginning, it may seem slow, but it soon picks up with a fantastic series of actions. This book stands out as one of the best works of Charles Dickens.
6. Infinite Jest
Price $92-104.95
Author- David Foster Wallace
Narrator- Sean Pratt
This book is all about taking sides, for instance, love or hate and not in between. It revolves around tech, ideology, and philosophy. So if you are a curious character, then this audiobook will amuse you. For others, they may choose to wrench and toss it. But whoever way you may decide to handle it, you will get the value of your money.
7. No Ordinary Time


Price $92.95
Author- Doris Kearns Goodwin
Narrator- Nelson Runger
This is a prize-winning book with a great historical background. So if you love history or want to have an imaginative glimpse of what WWII was all about, it's a great choice. It entails how America joined the war front with women operating factories while families being forced to ratio their meals by circumstance.
8. Moby Dick


Price $86.93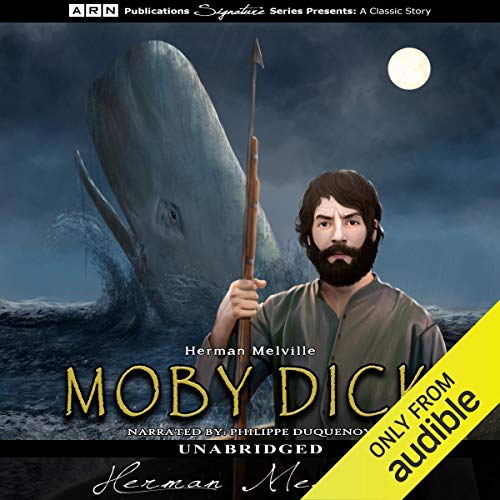 Author- Herman Melville
Narrator- William Hootkins
"Call me Ishmael" at the start of this Great Novel. Melville's idea behind this book was more of a great book with a great theme. And here, he delivered through a story of an obsession of a man to avenge Moby Dick (white whale) that injured him in an earlier encounter. Infused into the storyline is information about religion, philosophy, rumination, and history, among other tons of information revolving around whaling over the years.
9. To Green Angel Tower


Price $84
Author- Tad Williams
Narrator- Andrew Wincott
This is the last novel in Memory of the author Tad Williams. With over five hundred thousand words, it's among the longest novel. And because of this great length, it was split into two pieces, vol1 and vol2.
But thanks to the audiobook, you can have it all as a single book. It's a great choice to add to your collection if you love epic tales that are intriguing and engaging. With this book, you will easily connect with characters before the end of it.
10. Sherlock Holmes


Price $82.77
Author- Arthur Conan Doyle
Narrator- Stephen Fry
This is the last on our most expensive Audible books list. If you love the work of Stephen Fry, a genius in comedy, this book will entertain you to your satisfaction. By the British author Arthur Conan, Sherlock Holmes is a fictional masterpiece tale that involves a detective with exceptional quality in investigations.
The detective employs logical reasoning, forensic science, deductions, and observations in various cases. At some point, this audiobook won the "AudioFile Earphones Award" for being the best of its kind.
Final Take
Choosing to buy the best audiobooks, even though they might be very expensive, is a wise move. They are more immersive and intriguing to listen to. Through them, you will automatically picture the world around the storyline through imagination. They allow you to be part of the book virtually through their sensational narration.
And you know what else? You can always share your Audible books with your friends and family. Learn how HERE.
Therefore, you will feel every joy and happiness, sorrow, and even love to your satisfaction. So get one today, whether it's for educational purposes or personal enjoyment, and experience the great features it entails.